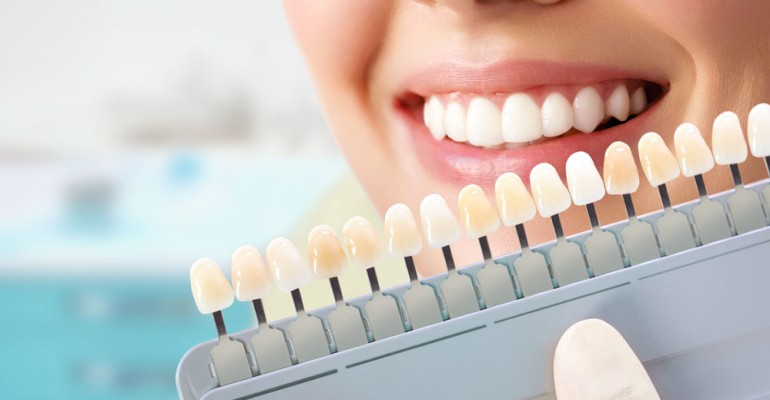 Aesthetic Cosmetic Dentistry
What is Aesthetic Cosmetic Dentistry?
Aesthetic cosmetic dentistry is a field that includes treatments that will change your teeth and smile the way you want. Oral and dental health, function and aesthetic appearance are preserved with the treatments applied.

Why is it preferred?
Over time, the coloration of the teeth increases, fractures or cracks occur. In some cases, even tooth loss is observed. Such negativities in oral and dental health disturb people, especially in terms of aesthetics. For example; People with discolored teeth cannot smile comfortably, because tooth loss makes the lips look thinner and sunken, the person feels older. In such cases, cosmetic dentistry treatments give people the appearance they want.
What are Aesthetic Cosmetic Dentistry Applications?
Aesthetic cosmetic dentistry applications include:
Stained teeth
Colored teeth
Worn teeth
Chipped teeth
Broken teeth
Misaligned teeth
Distorted teeth
Diastema
In addition, applications involving restorative treatments can also be used.
Cosmetic dentistry applications are as follows:
Teeth whitening
Teeth whitening is one of the simplest ways to improve a smile. It is also very economical compared to other treatments. There are two types of teeth whitening applications:
Office Type Whitening: It is the whitening process performed under the control of a dentist. Much more efficient and effective results are obtained. It is also much more permanent than home bleaching.
Home Type Whitening: It refers to the realization of teeth whitening with the apparatus you can use at home. Your dentist can advise you about the device you should use.
Consulting your dentist to find out the whitening option that is suitable for you will ensure you get the most effective results.
Ceramic Laminate – Composite Laminate
Laminate treatment, which is one of the aesthetic cosmetic dentistry treatments, is one of the most aesthetically successful treatments. It is also called leaf porcelain.
Laminate is applied with thin, tooth-colored porcelain or special resins that cover the front surface of the teeth. After removing any tissue from the tooth surface or removing half a millimeter of tissue, the laminates are adhered to the front of the teeth. Color, shape, size as well as length can be adjusted to match the patient's natural teeth.
While ceramic material is used in ceramic laminate application, the material used in composite laminate is not ceramic. Your dentist will decide which treatment is most suitable for you.
Dental Veneers – Crowns
With veneer treatment, all decayed or damaged teeth above the gum line are treated. Veneers sit on solid teeth and restore the shape, size and aesthetic appearance of the tooth.
Metal Supported Porcelain
Zirconium (Zircon Supported Porcelain)
Monolithic Zirconium
Full Porcelain Similar to E-max
Porcelain Laminate
Crowns can be used in cases where teeth are broken or cracked. It can be applied for aesthetic purposes to correct the appearance of misshapen or severely discolored teeth.
Inlay and Onlay Filler
Inlay and onlay fillings are made of gold, porcelain or composite materials. They are used to fill caried or damaged teeth. The fact that they can be applied easily in a single session is the biggest reason why they are often preferred.
Dental Implants
Implants are seen as a last resort in the aesthetic cosmetic dentistry. Because the root of the tooth must be unusable for implant application.
The implant, which is used to replace missing teeth and acts as an artificial tooth root, is a permanent treatment. In this way, the person can achieve the desired appearance in terms of aesthetics. At the same time, with the right care, implant teeth can be used for many years.
Pricing in Aesthetic Cosmetic Dentistry
Cosmetic dentistry covers many treatments. For this reason, no clear price information can be given. Since the treatments applied and the materials used vary from person to person, price information can only be given after the dentist's examination.
For detailed information about cosmetic dentistry, you can contact us at our contact number or make an online appointment.