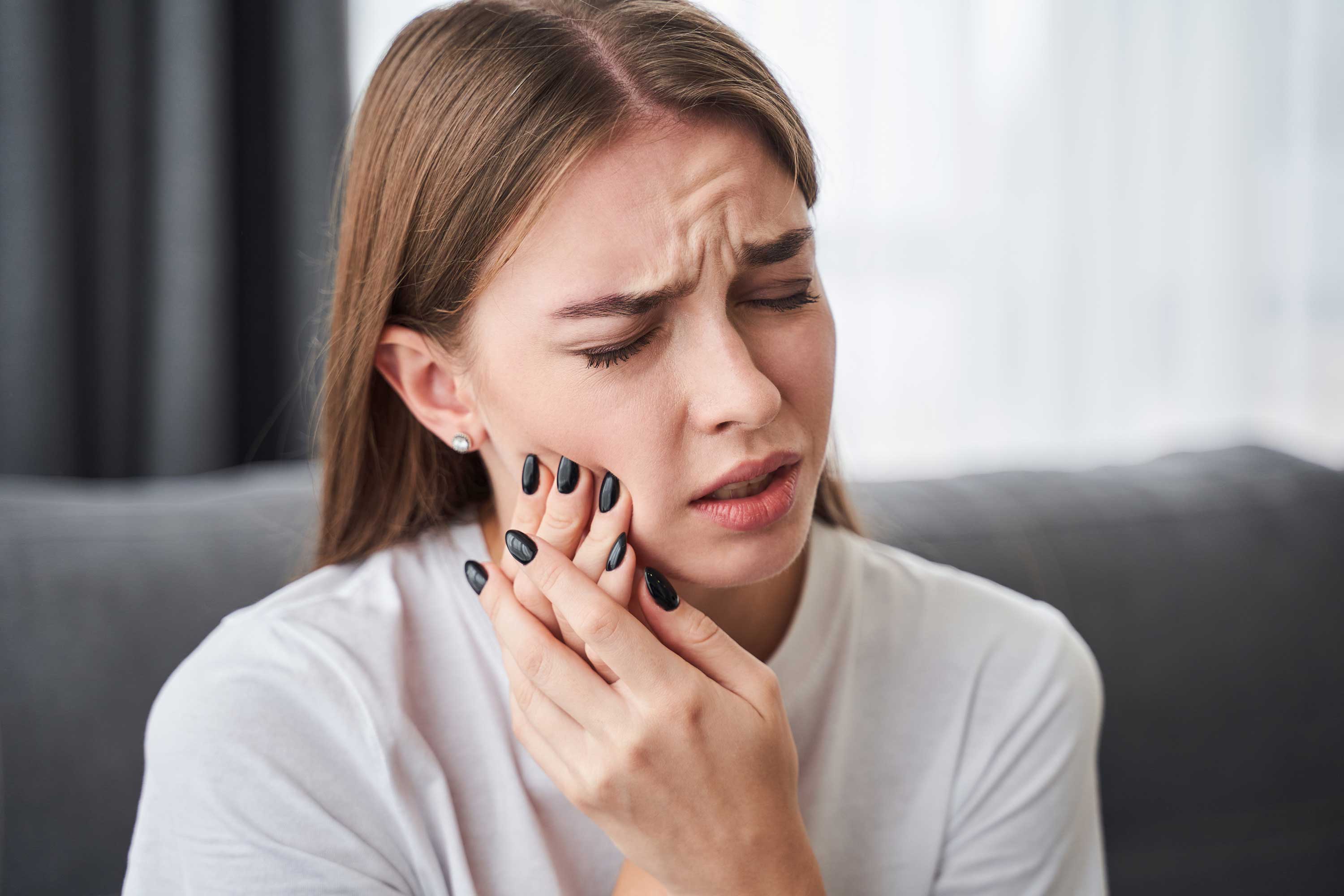 March 9
Symptoms and Treatment of Inflammation (Alveolitis/Dry Socket) After Tooth Extraction
Getting a tooth extracted can be worrisome for many people. Tooth extraction may be necessary due to pain caused by wisdom teeth, tooth decay, or other reasons. The post-procedure period can be difficult in some cases. One of the biggest factors that makes this process difficult is being faced with dry socket.
What is Inflammation (Alveolitis) After Tooth Extraction?
Alveolitis, also known as inflammation after tooth extraction is a condition that really bothers patients. Alveolus is the name given to the bone part that carries the teeth. Therefore, inflammation that occurs in that area is also called alveolitis. This inflammation usually occurs within 2-3 days after tooth extraction, when the empty space where the tooth was extracted becomes infected.
What Causes Alveolitis?
When the problematic tooth attached to the jawbone is removed during the tooth extraction operation, a void is created in that area. This void is filled with blood during the procedure and coagulation occurs. If the blood clot that settles in the void is disturbed, the area becomes susceptible to infection.
In summary, failure to protect the blood clot, which is an important part of the post-tooth extraction healing process causes dry socket.
It is possible to classify the reasons for the disruption of the blood clot that forms after tooth extraction into general reasons and post-operative incorrect practices. Generally, failure to maintain good oral hygiene, not brushing teeth regularly, smoking and alcohol consumption can cause many health problems. Inflammation after tooth extraction is one of these problems. Additionally, it is important to follow the directions given by the dentist during the hours and days following the operation. Otherwise, the structure of the blood clot may be disrupted."
What are the Symptoms of Dry Socket?
Pain and sensitivity in the area, as well as mild swelling, are common after tooth extraction. If in addition to these symptoms, you experience ear and head pain, or if the pain is increasing instead of decreasing, it may indicate an infection after tooth extraction.
The symptoms of alveolitis are as follows:
Jaw and tooth pain that begins 2 or 3 days after the tooth extraction
It could be weakness and high fever
Pain that should decrease after the procedure continues to increase
Painful and intense swelling in the gum around the extraction site
Whitish color in the gum tissue around the extraction site
Unpleasant taste and odor in the mouth
Inability to open the jaw as wide as usual
Severe jaw, ear and head pain
All of these problems are symptoms of inflammation after tooth extraction. If you experience any of these symptoms, it is important to seek help from your dentist.
How to Prevent Dry Socket?
To prevent alveolitis, a painful condition that can last for several days, it is important to take precautions after tooth extraction.
Oral hygiene is crucial after tooth extraction to prevent inflammation. Teeth should be brushed regularly. If you smoke or drink alcohol, you should avoid these habits for at least 3 days. Also, avoid rinsing your mouth vigorously for at least 24 hours.
Treatment for Alveolitis
Treatment for dry socket should always be performed by a dental professional. Otherwise, the condition can worsen.
The goal of alveolitis treatment is to minimize pain and discomfort. The socket is numbed by a dentist. Then washed with oxygenated water or saline. The alveolar bone is then bled and the area of inflammation is cleaned and a painkiller is injected into the area.