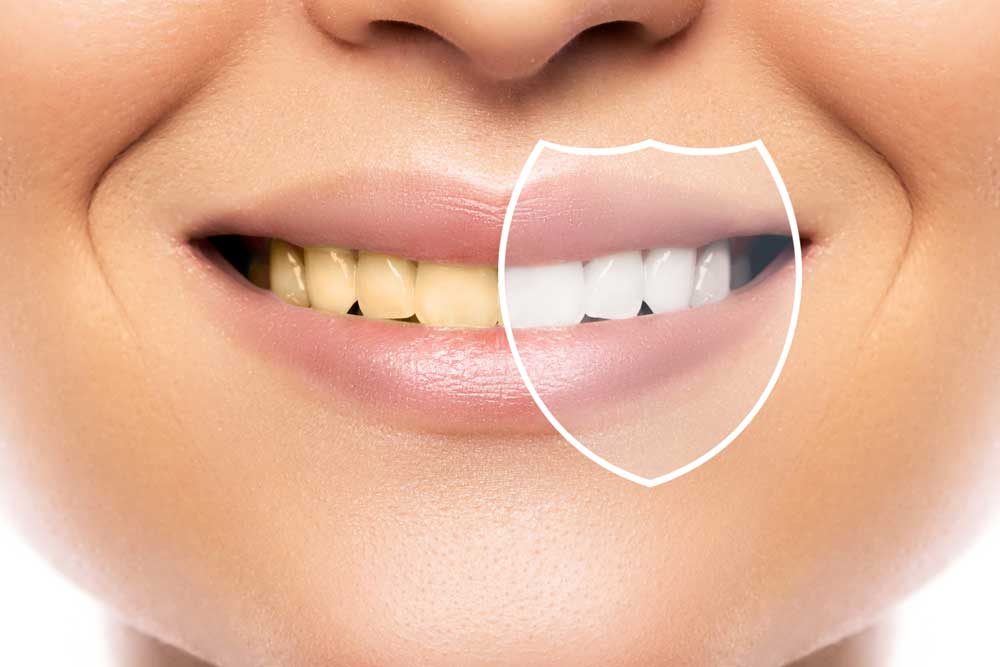 July 21
5 Mistakes For Whitening Teeth
Losing the whiteness of the teeth over time is one of the reasons that prevent people from smiling comfortably. For this reason, various methods are used for teeth whitening. However, mistakes made can cause damage to the teeth and gums. Considering the effects of oral and dental health on general health, it is undesirable to damage teeth and gums.
What is Teeth Whitening?
Teeth have an undesirable appearance as a result of discoloration by turning yellow or darkening for various reasons in daily life. Teeth whitening is applied to make the teeth look aesthetically beautiful and healthy.
Teeth whitening is a procedure that can be applied in dental clinics. At the same time, this process can be performed with methods that can be applied at home, such as teeth whitening strip and toothpastes. However, the method in which the most permanent and productive results are obtained is the treatments performed by dentists.
Why Do Teeth Lose Color?
Teeth tend to lose their natural color in two ways. These;
External Color Change: It is caused by chemicals that affect the tooth surface from the outside, such as coffee, tea, food dyes, and smoking. Over time, yellowing or darkening of the tooth color may occur. For this reason, techniques targeting the tooth surface are much more effective in teeth with external discoloration.
Internal Color Change: It is the color change that causes destruction or loss of function in the tissues inside the tooth. They are usually seen in childhood, including the growth and development period of the tooth, with febrile illness, drug use, trauma to the tooth, infections, caries or aging. Professional-level techniques are needed for internal color changes.
Mistakes Made for Teeth Whitening
Mistakes made for whitening teeth are as follows:
Many people do not visit the dentist unless they have any problems. However, visiting the dentist twice a year is very important for oral and dental health. If you want to apply teeth whitening, especially for a white smile, you should first make sure that there are no problems with your teeth. Especially if cavities have occurred, the substance you will use to whiten your teeth can leak into the cavities and reach the nerves.
Making Mistakes in Using Teeth Whitening Strip
If the teeth whitening strip stays on your teeth longer than it should be used, it will cause stains and sensitivity on your teeth. Therefore, before using the teeth whitening strip, you should read the instructions for use and act accordingly. At the same time, it is much more suitable for dental health to be used 2-3 times a year instead of using it very often.
Not Checking for FDA Approval
Before buying whitening products, you should be careful. Because instead of tooth whitener, you may be buying a chemical concentration that will harm your teeth. For this reason, you should prefer FDA-approved products. You can also get product advice by consulting your dentist.
Since the loss of color of the teeth is a problem that disturbs people in social life, teeth whitening can be overdone. Overdoing it can result in chalky white and stained teeth. For this reason, you should absolutely follow the advice of your dentist or the instructions for use on the product.
Using Molds Designed in One Size for All Mouths
Mouth structure and volume differ from person to person. Therefore, it is quite wrong to use a single pattern for all dialects.
Standard molds from whitening products may not be compatible with your mouth. Using these molds that are not suitable for your mouth may damage your gums. For this reason, it is the most advantageous option to ask your dentist to prepare a whitening plate according to your mouth size.