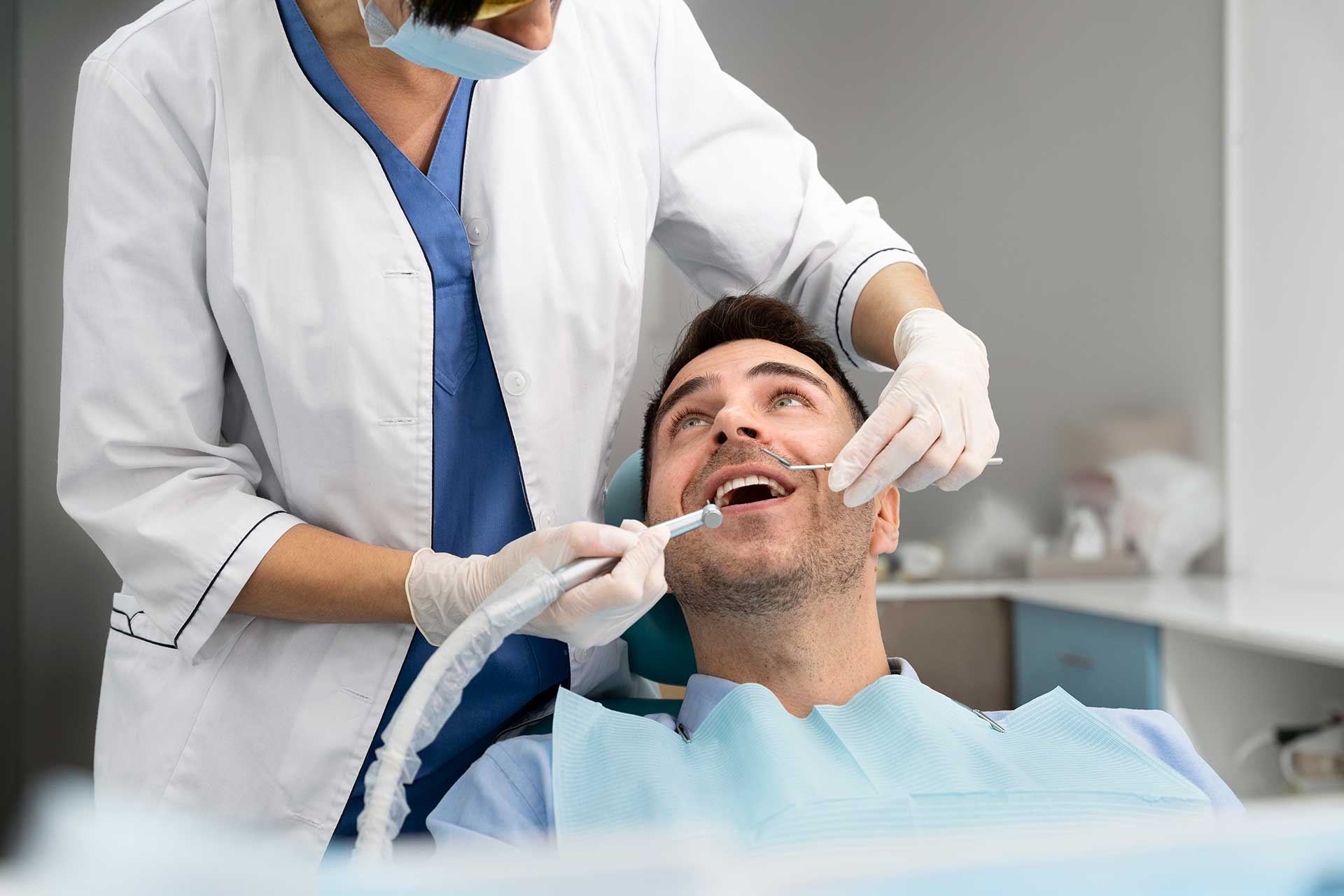 July 14
A Comprehensive Guide to Oral and Maxillofacial Surgery
Oral and maxillofacial surgery is a specialised field of medicine that involves the treatment of various diseases, injuries and surgical procedures in the oral and maxillofacial region. Surgeons in this specialty receive a general dental education, followed by additional training and experience.
What is Oral and Maxillofacial Surgery?
Oral and maxillofacial surgery is a medical specialty that involves the performance of surgical procedures in the oral, dental and maxillofacial regions. This specialty deals with the diagnosis, treatment and rehabilitation of diseases of the oral, dental and adjacent areas.
What Does it Cover?
The scope of oral and maxillofacial surgery includes the following:
Tooth extraction: Tooth extraction is a surgical procedure performed when a tooth needs to be removed for a variety of reasons. Tooth extraction may be necessary to remove decayed or damaged teeth, loose teeth due to gum disease or for orthodontic purposes.
Dental implants: Dental implants are used to replace missing teeth. They are titanium structures that act as artificial roots for teeth. Dental implants are placed in the jawbone and provide both aesthetic and functional benefits when dentures are placed on them.
Soft tissue surgery: Soft tissue surgery includes surgery for gum disease or other oral tissue problems. These procedures may include treating gum disease, reshaping the gums in cases of gum recession or removing lesions from the lips, tongue or cheeks.
Jaw surgery: Jaw surgery involves the surgical treatment of various problems related to the jaw, such as jaw abnormalities, jaw cysts, jaw fractures and temporomandibular joint (TMJ) disorders. These procedures usually require access to the jawbone and are performed under general anaesthetic.
Oral and Maxillofacial Surgery Applications
Applications include :
Sinus lift: Sinus lift is used in patients with insufficient bone volume for implant treatment. The procedure lifts the bone above the sinus cavity, creating additional bone volume. This provides sufficient space for the proper placement of dental implants.
Maxillofacial surgery: Maxillofacial surgery involves surgical procedures to correct various problems in the jaw. Such surgical procedures include jaw repositioning, treatment of jaw fractures, correction of jaw anomalies and treatment of temporomandibular joint disorders. Maxillofacial surgery is used to address aesthetic, functional and health concerns.
Orthognathic surgery: Orthognathic surgery involves the surgical treatment of congenital or developmental abnormalities of the jaw. These procedures ensure proper positioning of the jaw and facial bones and correct jaw development.
Oral cancer surgery: Specialists also play an important role in cases of oral cancer. Patients who have been diagnosed with oral cancer undergo surgery to remove tumours and, if necessary, perform reconstructive surgery. This helps to improve the patient's health and appearance as much as possible.
How Do You Become an Oral and Maxillofacial Surgeon?
To become a specialist, you must first graduate from a dental school. You will then need to apply for a training programme to specialise in oral and maxillofacial surgery. These programmes usually last several years and are designed to develop surgical skills and knowledge.
Specialist training covers surgical procedures as well as diagnostic methods, patient management and the management of complications. Practical skills are also developed through clinical experience and surgical rotations.
Once you have completed specialist training, you can work as an oral and maxillofacial surgeon. This specialisation requires expertise in diagnosing and treating patients' problems. Specialists may work in clinical settings or in hospitals.