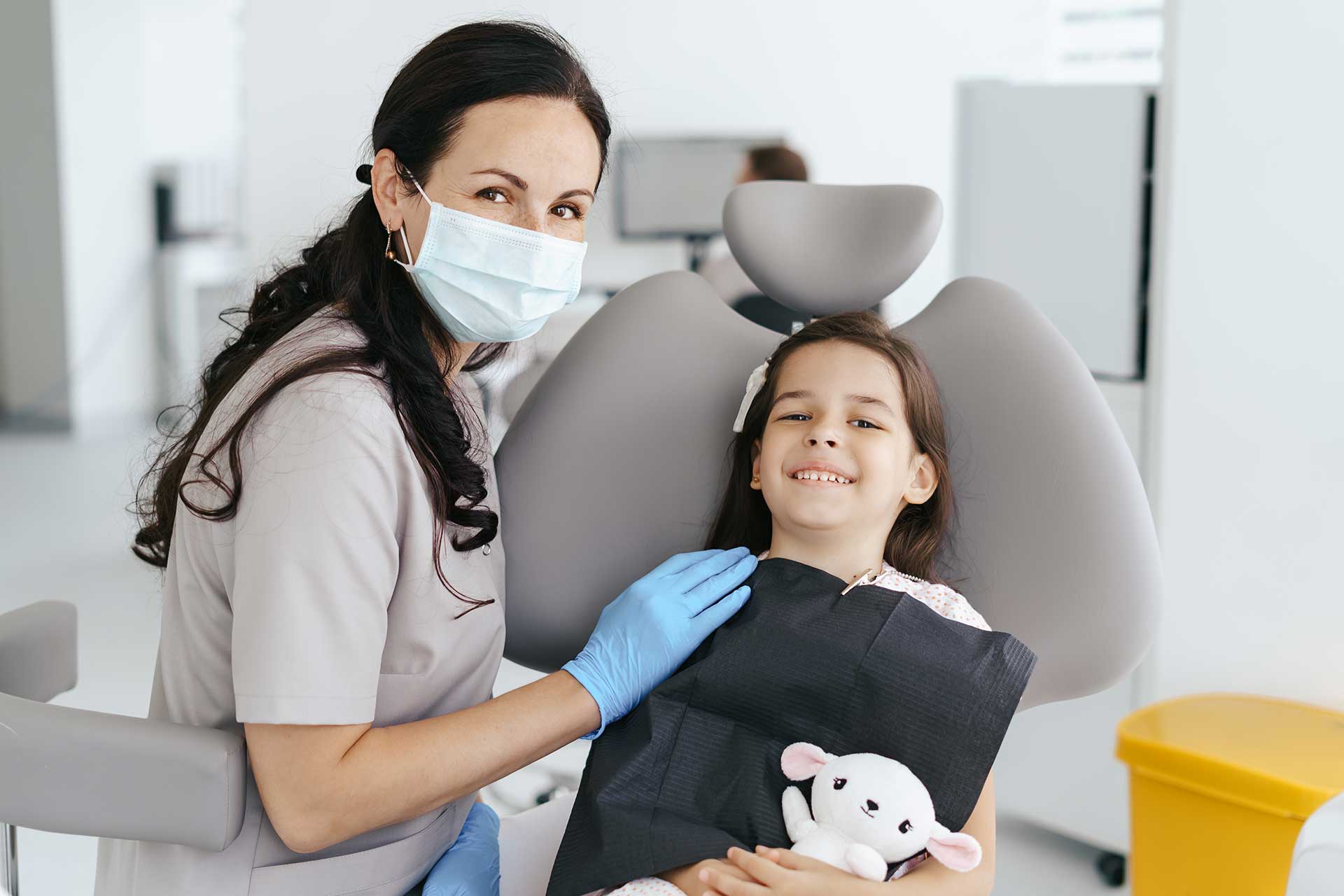 September 11
A Parent's Guide to Overcoming Children's Fear of the Dentist
As a parent, witnessing your child's anxiety about visiting the dentist can be disheartening. The dental chair, once a place of trepidation, can be transformed into a realm of empowerment. Understanding the root causes of children's dental fear and equipping yourself with proven strategies is the key to guiding your child toward conquering their dental apprehension. In this comprehensive guide, we delve into the nuances of children's fear of the dentist, explore its impact, and provide you with practical tools to foster a positive and fearless dental journey for your child.
Understanding the Origins of Children's Fear of the Dentist
To address a challenge, understanding its origins is pivotal. Here are some common sources of children's fear of the dentist :
Fear of the Unknown: The unfamiliarity of the dental environment and procedures can trigger fear in children.
Negative Associations: Previous distressing dental experiences can create lasting negative associations, amplifying future anxieties.
Misinformation: Misconceptions about dental procedures, often influenced by myths or exaggerated stories, can contribute to fear.
Parental Influence: A parent's own dental anxiety can inadvertently transfer to their child, shaping their perception of dental visits.
Sensory Sensitivity: Children with heightened sensory sensitivity might find dental procedures overwhelming.
Anticipation of Pain: Apprehension about potential discomfort during dental procedures can intensify fear.
Proven Strategies for Easing Children's Fear of the Dentist
Empowering your child to face their fear of the dentist requires a thoughtful approach. Implement these strategies to make the journey smoother:
Early Familiarity: Introduce dental visits early in your child's life, making it a natural part of their routine.
Pre-Visit Dialogue: Communicate openly about dental appointments, addressing your child's concerns and explaining procedures in a child-friendly manner.
Language Matters: Employ positive and reassuring language, avoiding intimidating terms that might exacerbate anxiety.
Role-Playing: Engage in imaginative play where your child takes on both the patient and dentist roles, reducing anxiety through familiarity.
Parental Participation: Participate in role-playing with your child, portraying both the patient and dentist, to demystify the experience.
Leading by Example: Display a composed and supportive demeanor, demonstrating that dental visits are manageable and safe.
Progressive Steps: Gradually expose your child to dental experiences, commencing with simple visits and incrementally incorporating more involved procedures.
Positive Reinforcement: Offer rewards or incentives after dental visits, reinforcing positive associations with the experience.
Safe Environment: Choose a dental practice that caters to children, creating a welcoming and comfortable atmosphere.
Open Dialogue: Cultivate an environment where your child can voice their concerns without fear of judgment, fostering trust and collaboration.
By employing these strategies, children can triumph over their fear of the dentist, paving the way for a lifetime of positive oral health practices. Regular dental visits not only ensure a healthy smile but also foster resilience in the face of fear, promoting a confident and empowered approach to oral care. With Dentevim's commitment to providing a comforting and supportive dental environment, addressing dental fears early sets the stage for a lifetime of confident smiles and strong oral health. Remember, your partnership with Dentevim ensures that your child's oral well-being is in the best hands, prioritizing both their physical health and emotional comfort.
With your unwavering support, your child can navigate the dental journey with resilience, emerging not only with strong teeth but also a strengthened sense of self-confidence. Remember, as a parent, you possess the unique ability to empower your child, transforming dental visits into opportunities for growth and empowerment.