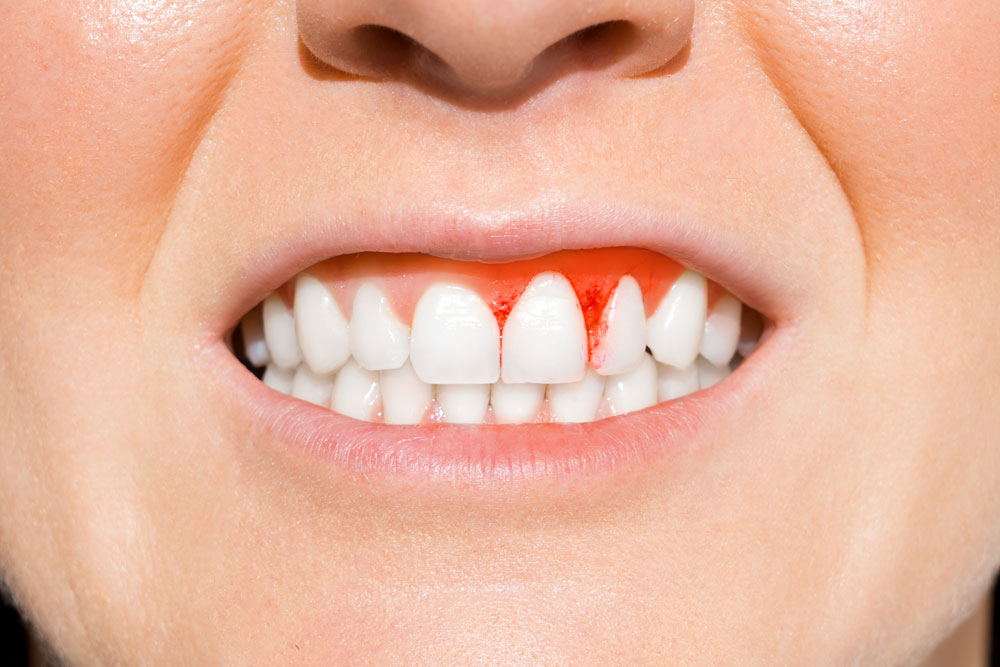 June 26
All About Gingivitis
Gingivitis is one of the main causes of tooth loss in adults. While it does not cause any discomfort to the person according to the place of occurrence, it can cause serious problems in some cases.
Although it is a simple disease, it creates dental problems as serious as tooth loss when it is not treated.
What is gingivitis?
Gingivitis is a disease related to oral health, usually caused by infections of bacterial origin. It is also known as gingivitis. It usually develops in the form of inflammations of small size. However, if left untreated, it may cause difficulty in chewing, speaking and eating over time. Generally, it heals in a short time as a result of long-term and regular brushing of the teeth and flossing.
However, in cases where oral care is not taken care of, the disease progresses and causes inflammation in different parts of the mouth. This situation can also cause tooth loss in the future.
What are the symptoms?
If gingivitis is at a simple level, it is not noticed by many people. Therefore, although there is no symptom, there may be inflammation in the gums. However, as the inflammation progresses, it shows a number of symptoms.
The most common symptoms are as follows:
Sensitivity, redness and swelling in the gums
Inflammatory formations in white color
Bleeding during brushing or flossing
Gum recession
Loosening of teeth
Pain during talking and chewing
Hypersensitivity to hot and cold foods
Bad breath
What are the reasons?
Gingivitis can occur due to different reasons.
The main reasons are as follows:
Smoking and tobacco use
Diabetes
Use of certain medications
Broken fillings
Structural disorders in the teeth
Pregnancy
Genetic factors
How should healthy gums be?
Healthy gums;
Has a light color
It has a hard and smooth gingival tissue
It has a mottled texture
Does not cause pain
No bleeding
What are the types of gingivitis?
Inflammation caused by gingival plaque: Plaque formation occurs due to the use of medication or malnutrition. Gingiva that does not occur due to gingival plaque: It occurs due to a certain bacteria, virus or fungus.
Since inflammation develops for different reasons, the source of the problem should be determined first when deciding on treatment.
How Is Gum Inflammation Treatment Done?
Early diagnosis of gingivitis significantly increases the success of treatment. In this way, the formation of more serious gum diseases and tooth loss can be prevented. However, it is possible for the treatment to be successful with a good oral care routine. Therefore, more importance should be given to oral hygiene in this process.
Professional gum care is the cornerstone of the treatment of the disease. Therefore, if necessary, professional teeth and tartar cleaning should be done. In this way, all plaque, tartar and other bacteria-causing factors on the teeth are removed.
Then, if necessary, dental restorations are applied. Prostheses that are not compatible with the mouth and tooth structure, structural disorders in the teeth and other problems that prevent dental cleaning can be eliminated in this way.
After professional cleaning and care, the treatment plan to be applied at home is explained to the people by the dentists.
How to Prevent Gingival Inflammation?
In order to prevent inflammation, first of all, attention should be paid to oral hygiene. Things that can be done to prevent gingivitis are as follows:
You should brush your teeth at least twice a day, in the morning and before going to bed.
You should floss at least once a day.
Using an anti-inflammatory mouthwash is very effective in preventing cavities.
You must have your teeth cleaned every year.
You should replace the toothbrush every 3 months. Because old toothbrushes are not effective enough to clean plaque.