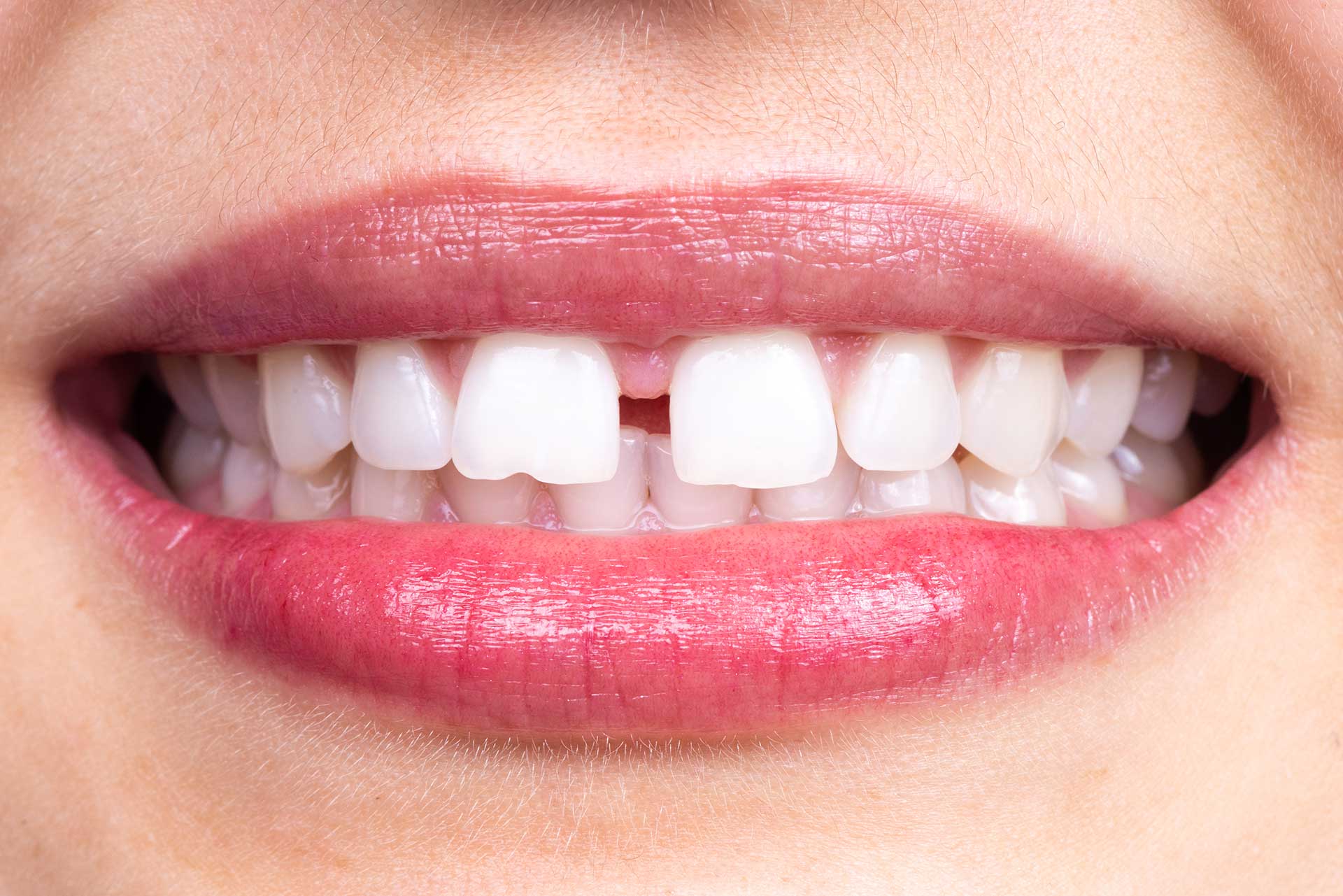 June 21
Can Gaps Between Teeth (Diastemata) Be Treated?
Gaps between teeth refer to spaces that exist between teeth. These spaces can be related to the shape, size and alignment of the teeth. Some individuals may notice gaps between their teeth, which can cause aesthetic concerns. Additionally, these gaps (diastema) can lead to oral health issues.
What is a Tooth Gap?
A tooth gap is a condition where there is space between teeth despite their proximity. The size of these gaps can vary depending on the structure and position of the teeth. They can occur at any age. Tooth gaps are often aesthetically bothersome and can also pose oral health problems.
Gaps between teeth can have various causes. Factors such as tooth structure, tooth position, their position within the jawbone, tooth decay, gum diseases, teeth clenching or grinding and teeth collisions can contribute to the formation of tooth gaps.
The occurrence of tooth gaps can also lead to oral health problems. The gaps can trap food particles, leading to tooth decay and gum diseases.
The treatment for tooth gaps depends on the cause and size of the gap. Dentists will examine your teeth to determine the cause of the gap and recommend appropriate treatment methods.
What are the Causes of Tooth Gaps?
There are several causes of gaps between teeth. One common cause is genetics. If there are family members with tooth gaps, it could be a genetic factor. Tooth shape and size can also influence the presence of tooth gaps.
Gaps between teeth can also occur after tooth extractions. After tooth extraction, other teeth can shift and gaps may form.
Other causes of tooth gaps include teeth clenching or grinding, gum diseases and incorrect tooth brushing techniques.
Missing teeth, teeth shifting, thumb-sucking during childhood, gum diseases or an oversized frenum (the tissue above the two front teeth) can also contribute to the formation of tooth gaps.
What are the Treatment Options for Gaps Between Teeth?
The treatment for gaps between teeth depends on the underlying cause. As tooth gaps can cause aesthetic concerns, some individuals opt for cosmetic dental treatment methods to close these gaps. Among these treatment options are bonding, porcelain veneers and dental implants.
Bonding involves applying white filling material to the teeth to close the gaps between them.
Porcelain veneers entail placing custom-designed porcelain coverings onto the teeth.
Dental implants involve replacing missing teeth with artificial teeth.
Treating gaps between teeth is not solely an aesthetic issue; it is also important for oral health. Tooth gaps can contribute to gum diseases and increase the risk of tooth decay. Therefore, there are some methods recommended by dentists to treat gaps between teeth. Dental fillings, veneers and orthodontic braces can be used to close tooth gaps.
Dental fillings involve using a filling material applied to the teeth to close the gaps.
Veneers are thin coverings placed onto the teeth, altering their shape and size.
Orthodontic braces are a method used to correct tooth alignment and close gaps between teeth.
Can the Formation of Gaps Between Teeth be Prevented?
Taking care of oral and dental health is important to prevent the formation of gaps between teeth. Therefore, regular brushing, flossing and visiting the dentist for regular check-ups are important measures to maintain oral and dental health.
Dentists will examine your teeth to determine the cause and treatment methods for gaps between teeth and they will provide you with appropriate treatment recommendations.