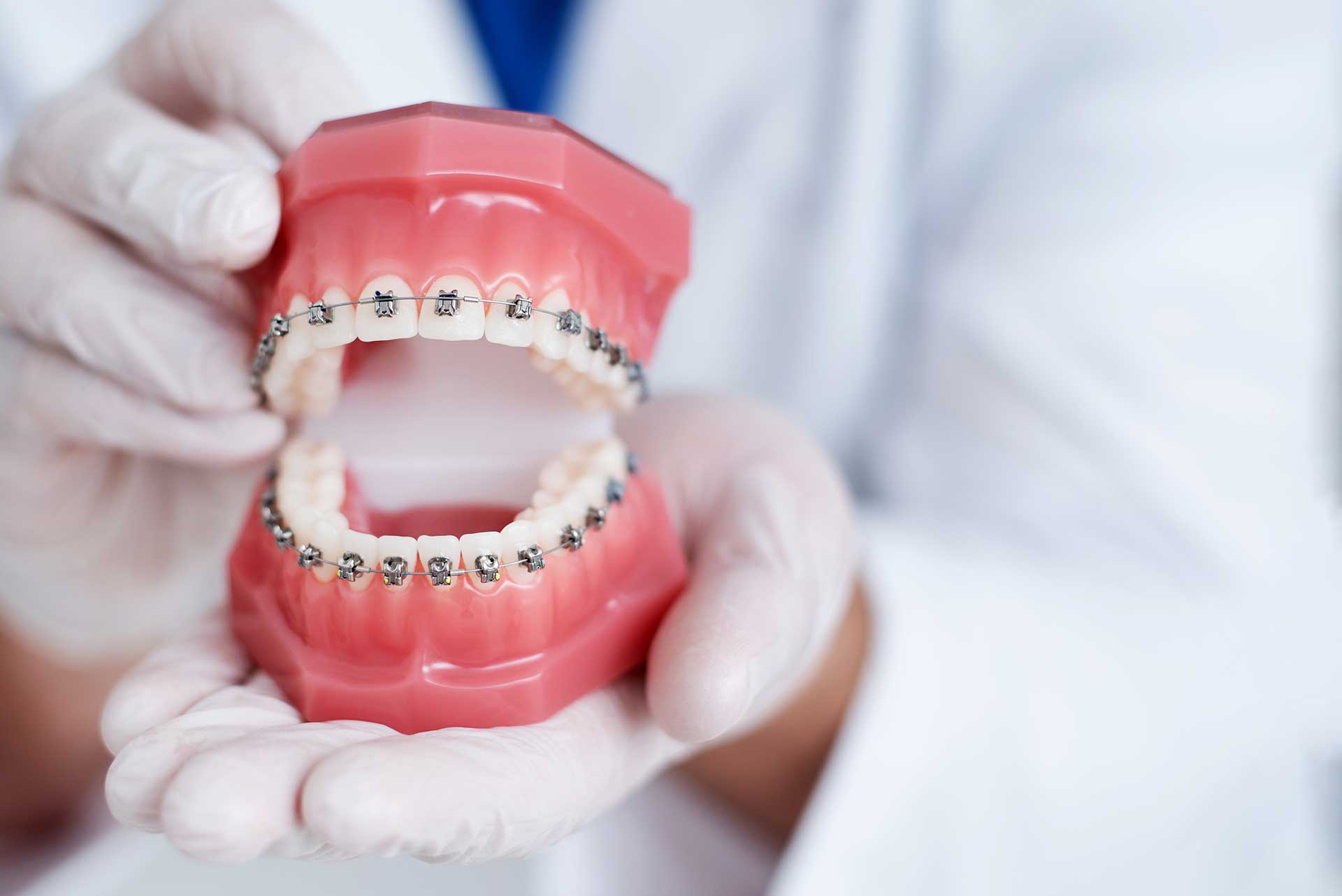 August 17
Comparing Dental Braces and Clear Aligners: Which One's Right for You?
Having an attractive smile with properly aligned teeth is a boon in itself, boosting one's confidence and leading to a healthier mouth. However, achieving this ideal alignment isn't a reality for many people naturally, necessitating orthodontic treatments to adjust and correct any malalignments or crowding in the teeth. Amongst the plethora of orthodontic treatment options available today, traditional dental braces and clear aligners emerge as the top contenders. This blog aims to demystify both these methods, offering insights to help you make an informed choice.
Dental Braces: Traditional and Effective
Dental braces are perhaps the most well-known orthodontic treatment, long used to correct crowding, gaps between teeth, and maligned jaw structures. The braces treatment employs metal or ceramic brackets, bonded to the teeth's front surfaces and linked with wires, applying the pressure required to move and align the teeth gradually.
Types of Dental Braces
Dental braces come in a few different forms:
Traditional Metal Braces: Known for their effectiveness and affordability, traditional metal braces are constructed from stainless steel or titanium. They include metal brackets attached to the front surface of the teeth. Personalization is possible with colored rubber rings, adding a fun element to the treatment.
Ceramic Braces: Ceramic braces, essentially the same in design as their metal counterparts, offer a more aesthetic appeal as the ceramic brackets closely match the natural tooth color. Hence, they are less noticeable and are often preferred by adults and older teenagers.
Clear Aligners: The New Entrant
In recent years, clear aligners, also known as Invisalign, have become popular. They are virtually invisible and are custom-made to fit snugly over the teeth, gradually aligning them over time. One key aspect of this treatment is the need to change aligners every two weeks, or as directed by your dentist, to progress the teeth's alignment.
Advantages of Clear Aligners
Transparent aligners come with a host of benefits:
Aesthetics: Being almost invisible, they allow you to undergo orthodontic treatment discreetly.
Comfort: Clear aligners are removable, providing ease during eating, brushing, and flossing. They also eliminate the discomfort of metal brackets and wires.
Convenience: With clear aligners, the need for frequent dental visits reduces, as you receive the complete set of aligners at the start.
Hypoallergenic: Clear aligners are often composed of medical-grade thermoplastic, reducing the risk of allergies.
Choosing Between Dental Braces and Clear Aligners
Several factors can influence the choice between dental braces and clear aligners - treatment duration, complexity, budget, and aesthetic preferences.
Treatment Duration
Generally, braces might require a longer treatment time compared to clear aligners, which might offer quicker results for less complex cases.
Treatment Complexity
For severe teeth misalignments that require more precise control, braces often emerge as the more effective option.
Budget
Usually, braces are more cost-effective compared to clear aligners. However, the cost can also be influenced by the complexity and duration of the treatment.
Aesthetic Preferences
If visibility during treatment is a concern, clear aligners offer a more aesthetic solution due to their transparency.
In conclusion, the choice between dental braces and clear aligners will largely depend on personal needs and preferences. Both are effective methods to gain that perfect smile. It's crucial to have a thorough discussion with your dentist at Dentevim to assess your dental condition and determine the best orthodontic treatment for you. Our skilled and compassionate team is always ready to help you achieve your best smile with the most suitable treatment tailored to your specific needs.