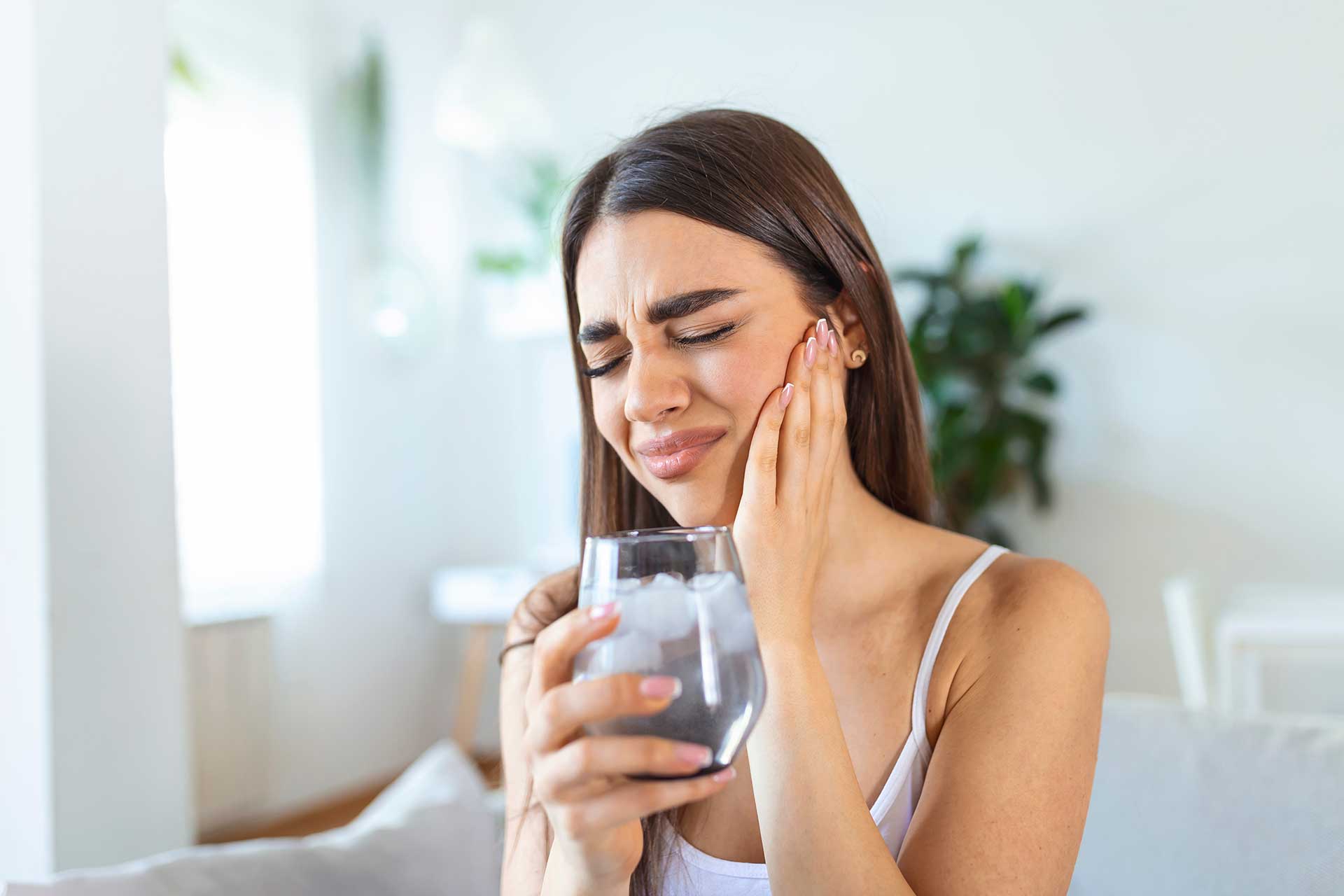 August 31
Conquering Tooth Sensitivity: Causes, Solutions, Expert Tips
Tooth sensitivity is a common dental issue affecting many individuals. The discomfort experienced when consuming hot, cold, sweet, or sour foods can be attributed to various causes, including enamel wear, receding gums, tooth decay, and bruxism. At Dentevim, we understand the impact of tooth sensitivity on daily life and oral health. In this comprehensive blog, we explore the root causes of tooth sensitivity and offer effective solutions to alleviate discomfort and improve overall dental well-being.
Causes of Tooth Sensitivity
Tooth sensitivity occurs when stimuli like hot, cold, sweet, or sour foods and drinks trigger pain in the dentin layer under the tooth enamel. Common causes include:
Enamel wear or exposure of the dentin layer
Gum problems such as gum recession or gingivitis
Teeth clenching and grinding (bruxism)
Tooth decay and enamel erosion from acidic foods or aggressive brushing
Sensitivity to Hot and Cold
Consuming hot or cold items can lead to sensitivity due to the stimulation of open dentin canals, causing pain in the teeth.
Effect of Acidic Foods
Acidic foods erode tooth enamel and expose the dentin layer, increasing tooth sensitivity.
Gum Problems
Gum recession or gingivitis can expose tooth roots and lead to sensitivity. Proper gum treatment and regular dental cleanings are vital for managing such issues.
Teeth Clenching and Grinding (Bruxism)
Bruxism applies excessive pressure on teeth, leading to sensitivity. Treatment options like night guards and stress management techniques can help.
Tooth Decay and Enamel Wear
Cavities and enamel wear weaken the enamel layer, causing sensitivity. Treating tooth decay and avoiding enamel erosion are essential steps to reduce sensitivity.
Solutions for Tooth Sensitivity
Managing tooth sensitivity can be achieved through several solutions:
Using sensitive toothpaste containing enamel-strengthening ingredients
Fluoride-containing mouthwashes and professional fluoride applications
Protective varnishes applied by dentists to tooth surfaces
Adopting soft-bristled toothbrushes and avoiding aggressive brushing habits
Limiting acidic foods and maintaining regular dental check-ups
The Importance of Dentist Check-ups
Regular dental check-ups are crucial for individuals with tooth sensitivity. Dentists can identify the cause of sensitivity and recommend appropriate treatment methods.
Tooth sensitivity can be managed effectively with proper treatment and care. By adopting the right solutions and seeking guidance from dentists, individuals can enjoy improved oral health and a more comfortable dental experience. At Dentevim, we are dedicated to providing expert care and tailored solutions to help you overcome tooth sensitivity and maintain a healthy, pain-free smile.