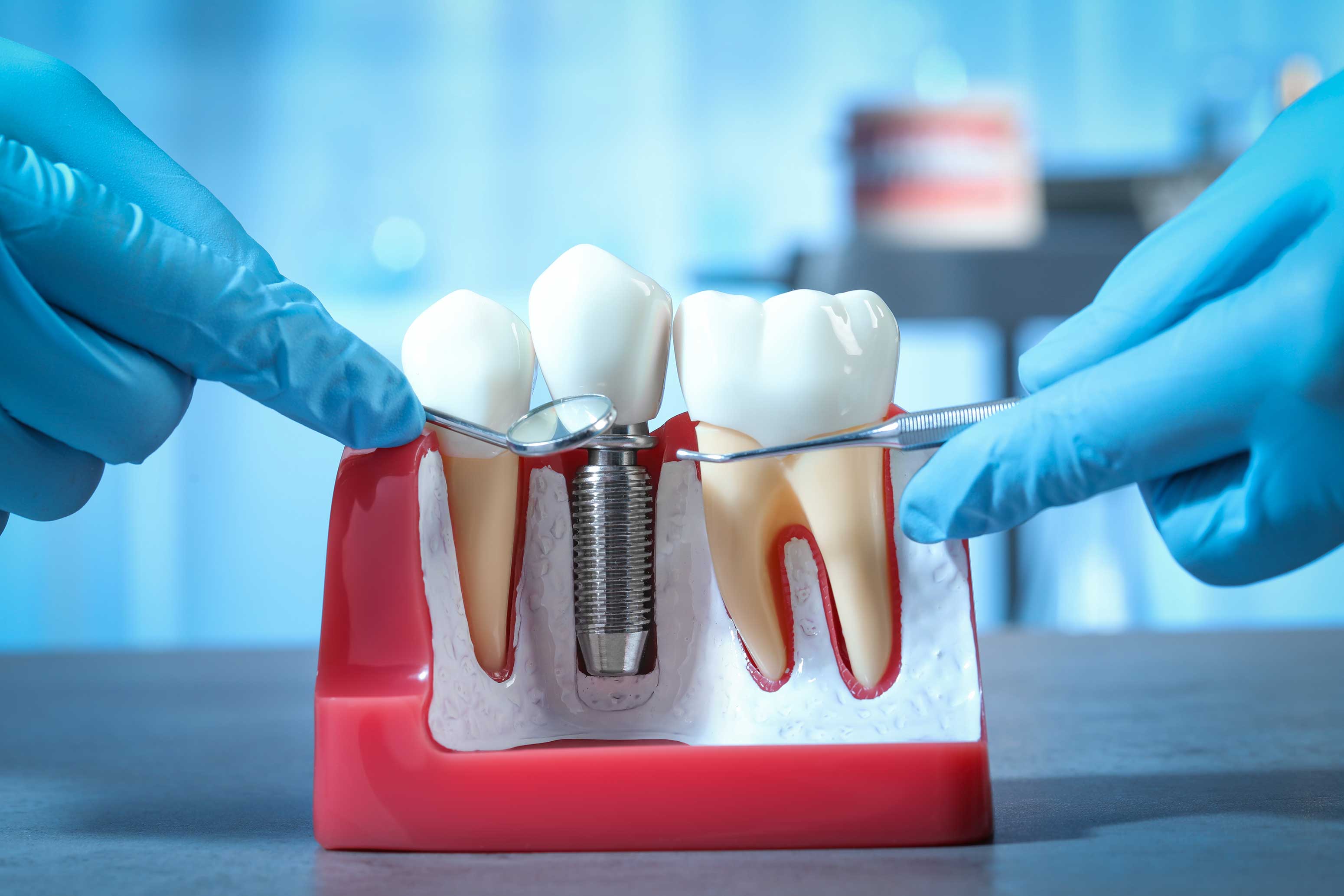 March 24
Curiosities About Implant Treatment
Dental implants are artificial tooth roots made of titanium that can function like natural teeth. They are also known as screw teeth. They are the most suitable alternative to natural teeth because no prosthetic tooth can replace the position of tooth roots other than implant treatment.
What is an Implant?
An implant is an artificial tooth root placed inside the jaw to replace missing teeth. Titanium is the most biologically compatible element with the human body. Therefore, implants are mostly made of titanium and have a very high rate of integration with the bone.
Dental implants are widely used in dentistry. They are applied in a wide range of cases from single tooth loss to total toothlessness.
Implant treatment is performed without affecting neighboring teeth. They also provide the closest sensation to normal chewing. Therefore, it is a frequently preferred treatment option.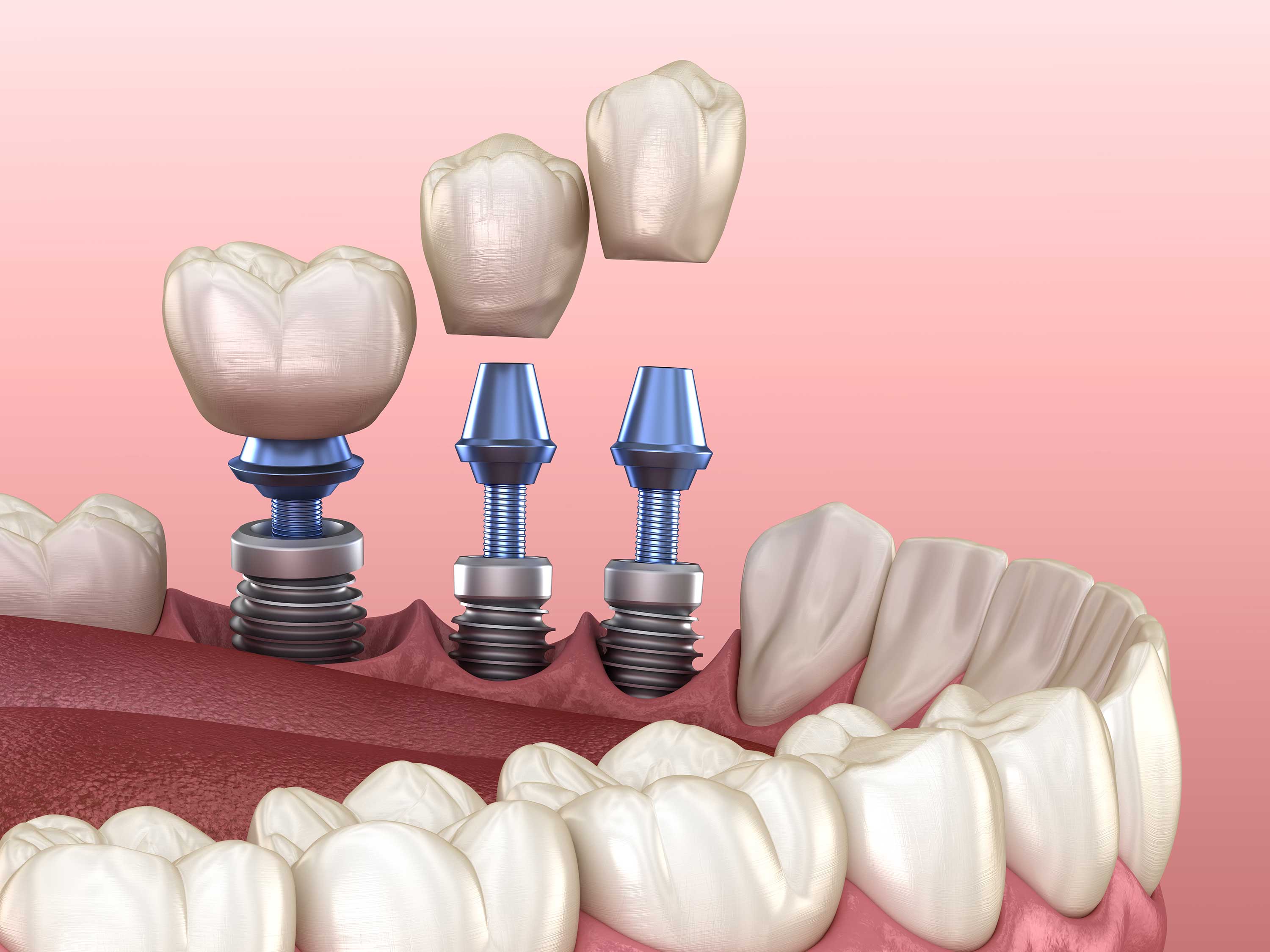 What Happens if Implants are Not Applied in Tooth Loss?
The gaps that occur after tooth loss cause a serious disturbance in the structure. This leads to an increase in tooth decay the formation of gum diseases and erosion of the jawbone. If missing teeth are not replaced, there is a risk of losing other teeth as well. Therefore, implant treatment is a very important treatment option in case of tooth loss.
What is the Lifespan of Implant Treatment?
The implant treatments performed by the dentist are a permanent procedure that maintains its durability. However, what the patient should pay attention to is oral hygiene. Oral hygiene has a significant effect on the lifespan of the implant. Therefore, the dentist's recommendations must be followed for a long-lasting treatment.
Are There Any Negative Effects of Implants on Health?
Implants may cause some pain after being attached to the jawbone. This is a natural process during the phase of the bone accepting the implants. The use of titanium implants increases the success rate and facilitates the bone's acceptance of the implants. Implant treatment is not harmful, but rather a safe way to maintain human health and use teeth effectively.
Do Implants Cause Odor?
Bad breath is caused by smoking, decay and bacterial reasons. Therefore, implants do not cause odor in the mouth. If oral care is not taken after treatment, odor formation is not due to the implant.
Who Can Have Implant Treatment?
People who can have implant treatment are as follows:
Patients with complete or partial tooth loss
Patients with jaw and facial defects
People who have difficulty using removable partial dentures
Patients who refuse to use removable dentures
Patients with fixed prostheses with very long gaps
People who do not want to remove healthy teeth to make a bridge
Patients with significant changes in any toothless area or soft tissue where a full prosthesis is seated
Patients with insufficient support teeth in terms of number and location
People with single tooth loss
Patients with tooth loss or root fracture due to trauma
Is There an Age Limit for Implant Treatment?
Implant can be performed after completion of bone development. Therefore, there is a lower age limit (18). However, there is no upper age limit.
How is Implant Treatment Applied? Will I Feel Pain?
Implants are applied to the jawbone under local anesthesia. Thus, there is no pain felt during the procedure.
How Long Does Implant Treatment Take?
The application time varies depending on the number of implants to be applied and the patient's jawbone.
Will I Have Difficulty After Implant Treatment?
As long as there is sufficient bone support, implant application is an easy and comfortable process. There may be some pain after the operation. However, this pain will pass with the medications prescribed by your dentist.
What Can I Eat After Implant Treatment?
It is recommended not to eat any food for the first 2 hours and to consume a soft diet for the first week. Also, hot and spicy foods (spicy and sour foods) are preferred not to be consumed until the wound healing is completed.
The factors you need to pay attention to after implant treatment will be explained in detail by your dentist.