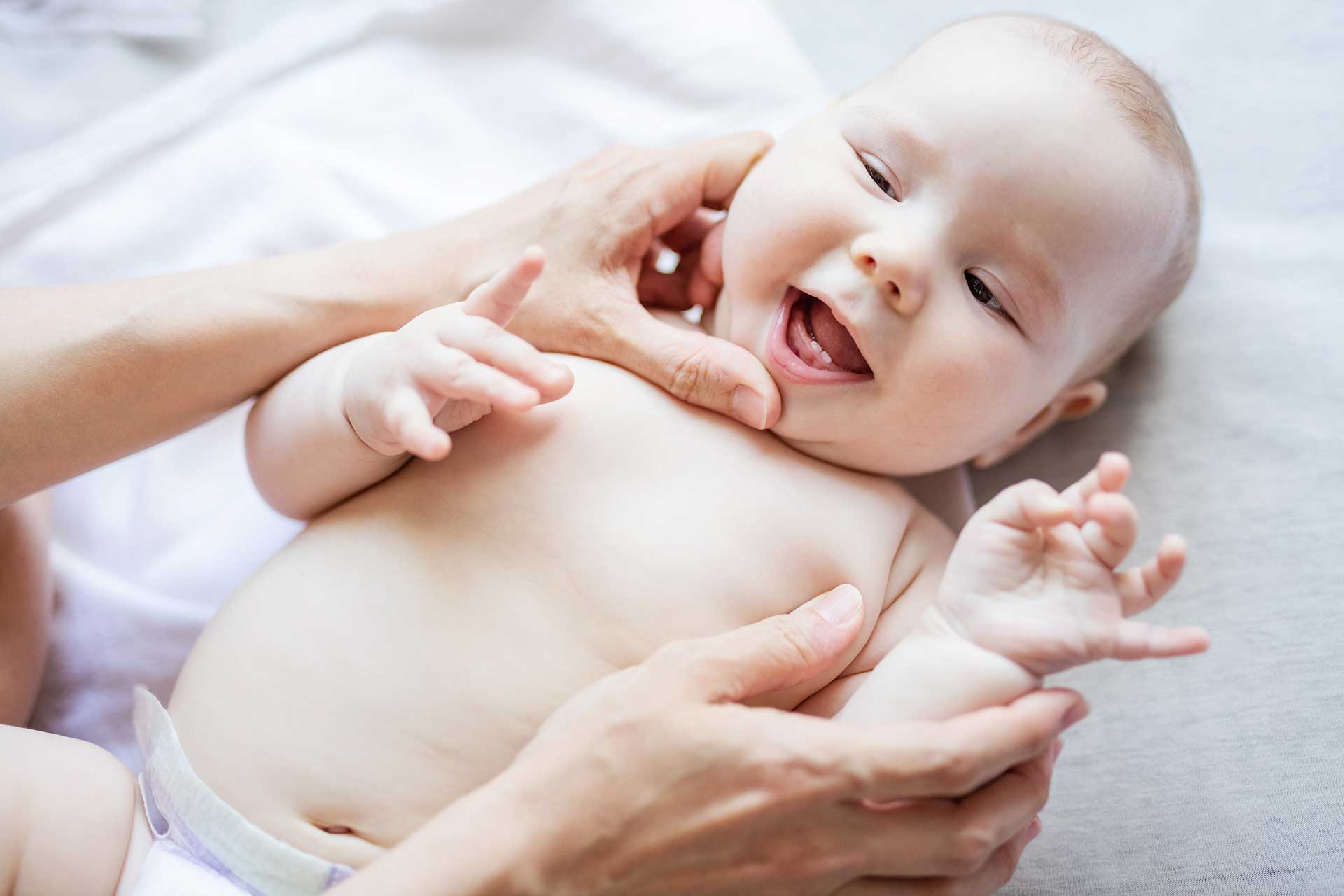 November 3
Dental Care for Babies: Ensuring Healthy Smiles from the First Tooth
The arrival of a baby's first tooth is an exciting milestone in their development. Along with this toothy grin comes the responsibility of maintaining proper dental care for your little one. Caring for your baby's teeth is not only essential for their oral health but also sets the stage for a lifetime of good dental hygiene. Let's explore the teething process, why dental care for babies matters, and the steps you can take to ensure your child's dental well-being.
Understanding the Teething Process in Babies
The teething process is the natural development of your baby's primary teeth, often referred to as baby teeth. It typically begins around 6 months of age, although it can vary from one child to another. Understanding the teething process is key to providing the best dental care for your baby. Here's what you can expect:
Eruption of Teeth: Teething starts with the emergence of the lower front teeth (lower central incisors), followed by the upper front teeth (upper central incisors). As your baby grows, more teeth will appear, often in pairs, over a period of time.
Discomfort and Irritation: Teething can be uncomfortable for your baby. They may experience gum swelling, increased drooling, and irritability. Some babies may also develop a low-grade fever.
Chewing and Biting: Babies often seek relief by chewing on objects, their fingers, or anything within reach. This behavior is entirely normal and helps soothe their sore gums.
Whiteness on the Tongue: The appearance of white dots or lines on your baby's tongue can be an indication that teeth are on their way.
Why is Dental Care Important for Babies?
Caring for your baby's dental health holds various benefits:
Supporting Tooth Development: Baby teeth start to emerge within the first few months of life. Proper dental care ensures healthy tooth development and minimizes adverse effects.
Chewing and Feeding Ability: Teeth aid in chewing and swallowing solid foods, contributing to your baby's nutrition.
Speech Development: Teeth play a pivotal role in speech development, making good dental health crucial for better speech skills.
Preventing Tooth Decay: Baby teeth are susceptible to decay, which can lead to early tooth loss. Dental care reduces this risk.
Establishing Oral Hygiene Habits: Introducing oral hygiene routines early on helps babies develop lifelong dental care habits.
Reducing Toothaches: Dental care mitigates gum problems and discomfort, reducing the risk of toothaches.
Minimizing the Risk of Infection: Gum infections can lead to severe complications, including tooth loss. Dental care lowers the risk of such infections.
Influencing Future Dental Health: Baby teeth serve as the foundation for permanent teeth. Proper care of baby teeth significantly impacts future oral health.
How to Care for Your Baby's Teeth
Caring for your baby's dental health should commence as soon as their first tooth makes its debut. Here are the steps you can take to ensure their oral well-being:
Cleaning the Teeth: When the first tooth appears, gently clean it with a baby toothbrush and water. Special soft toothbrushes designed for babies are available for this purpose.
Choosing a Toothbrush: Opt for a small toothbrush with soft bristles, suitable for your baby's age and mouth size.
Toothbrushing Technique: Be cautious while brushing your baby's teeth. Use gentle strokes, as their gums are sensitive.
Frequency of Toothbrushing: Ensure you brush your baby's teeth at least twice a day – in the morning and before bedtime.
Use of Toothpaste: Choose a non-fluoride toothpaste and use a minimal amount. It's essential to avoid excessive fluoride exposure, as toothpaste should not be swallowed.
Dentist Visits: Consider scheduling your baby's first dental visit when their first tooth appears or by their six-month milestone. Regular check-ups are crucial to monitor oral health and detect potential issues.
Bottle and Pacifier Management: Prolonged bottle or pacifier use can have adverse effects on your baby's dental health. Limit usage, particularly at night, and ensure their mouth is cleaned after.
Modeling Good Habits: Encourage your baby to imitate tooth brushing by involving them in your own dental care routine.
By following these steps, you can pave the way for a lifetime of excellent dental health for your child. Regular dental check-ups play a pivotal role in safeguarding their oral well-being, so don't forget to visit your dentist for guidance and early issue detection.
At Dentevim, we understand the importance of dental care for babies. We're here to support you on your journey to ensure your little one's dental health is in good hands. For more information and personalized guidance, reach out to us today.