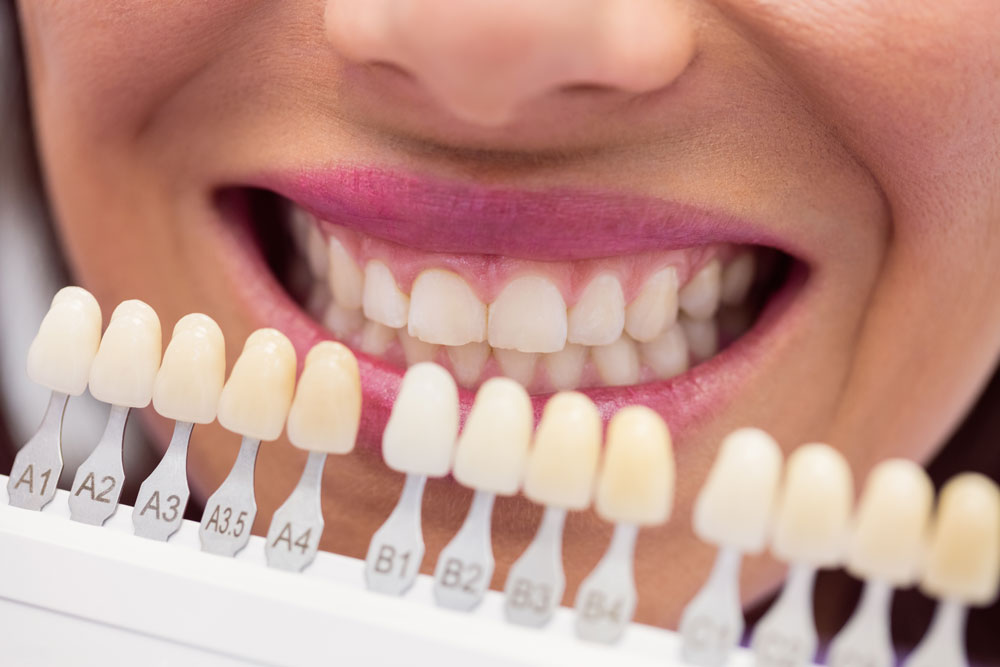 June 26
Frequently Asked For Zirconium Coating
Zirconium coating, which is applied to people who want to have an aesthetic smile and white teeth at the same time, is a frequently preferred treatment. Natural tooth appearance is obtained as it is made of ceramic or porcelain material and does not contain metal. If you are considering getting a zirconium dental crown and are looking for answers to the questions in your mind, you can take a look at our article.
What is Zirconium Coating?
Zirconium coating is the coating of tooth surfaces using zirconium material. It is also known as a crown or crown.
It is often used in the restoration of decayed teeth. However, it is often preferred by people who want to have an aesthetic smile. While it looks aesthetically beautiful on the front teeth, it also provides strength in the back teeth. It is a treatment method often preferred by dentists.
What are the Features of Zirconium Coating?
Zirconium coating is known for providing a natural tooth appearance. The features of zirconium dental coating are as follows:
It has a natural appearance.
It is quite strong. Therefore, it is difficult to break or crack.
It has high resistance to corrosion and abrasion.
Resistant to oxidation.
It has a semi-transparent feature
Who Can Have Zirconium Coating Application?
Zirconium coating is a treatment that can be applied to all age groups. However, it is not recommended for people between the ages of 18 and 20. Because there is a possibility of gaps in the applied coating as a result of being in the developmental period and the growth of the jaw.
What Advantages Does Zirconium Coating Offer?
The advantages of zirconium coatings are as follows:
They are artificial teeth very similar to the main teeth. In this way, a natural appearance is obtained.
They take shape easily. They can also be easily reverted to white.
They do not contain metal.
It is long lasting.
It is highly resistant to hot and cold food/drinks.
How is Zirconium Coating Process Done?
Zirconium coating is a procedure performed by dentists. The stages are as follows:
Anesthesia is applied before the procedure to prevent any pain or feeling of pain during the procedure.
The teeth to be processed are reduced to the required amount and their measurements are taken.
Temporary teeth are attached to the reduced teeth.
Tooth color is chosen together with the patient.
The teeth that are measured are prepared in an average of 1 week and the temporary teeth are removed and replaced.
How to Care for Zirconium Teeth?
After the zirconium application, the teeth can be brushed like the main teeth. It does not require any extra maintenance. However, a dental check-up should be performed every 6 months.
How Long Does Zirconium Coating Treatment Take?
The duration of the zirconium coating treatment varies from person to person. However, if there is no problem in your teeth or gums, the treatment period is usually 1 week. It is possible to have natural and white teeth in as little as 1 week.
How Long Is the Life of Zirconium Coating?
With good oral care and regular doctor checks, zirconium coating can be used for a lifetime. The points you need to pay attention to while using will be explained to you by the dentists.
What Should Be Considered After Zirconium Coating Treatment?
The things you should pay attention to after the zirconium coating process are as follows:
You should avoid consuming extremely cold or hot foods and beverages during the week after the coating is made.
You should not prefer sticky and hard foods at the same time.
If your dentist has requested regular checks, you should not delay your appointment.
After zirconium coating, patients usually adapt to the coating within 5-10 days. Therefore, the adaptation process is not a difficult one.