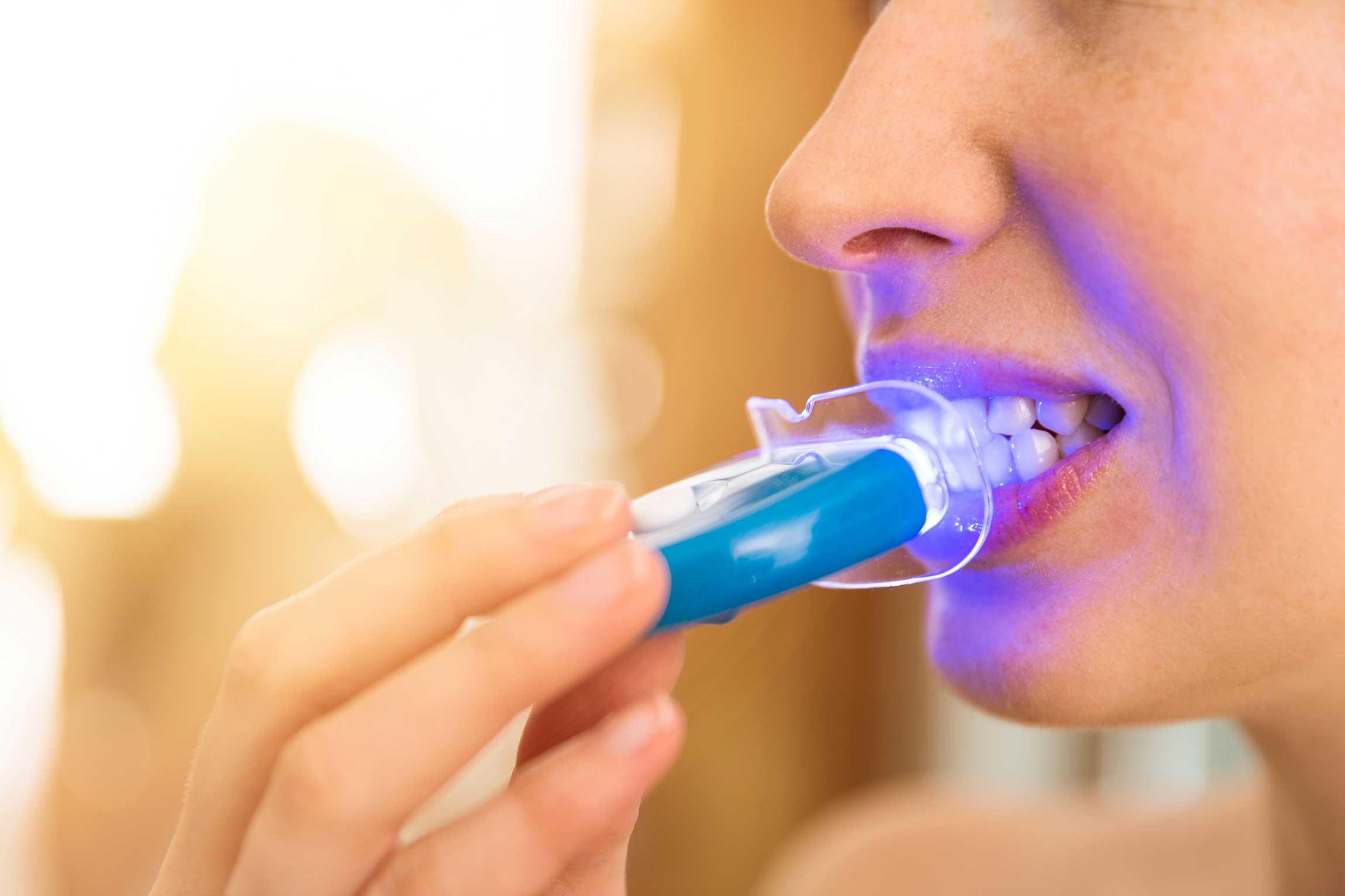 April 9
Home Teeth Whitening (Home Bleaching)
Teeth whitening is a cosmetic dental treatment that is applied to lighten the natural color of teeth and give them a whiter appearance. Teeth whitening procedure is usually done in a dentist's office. However, home teeth whitening can also be done using teeth whitening products recommended by a dentist.
Why Do Teeth Change Color?
Teeth can change color due to various factors. The factors that cause teeth discoloration are as follows:
Smoking
Excessive consumption of colored beverages such as coffee, tea and red wine
Poor oral hygiene
Aging
Use of various medications
Excessive fluoride consumption
Dental trauma
Genetic factors
What are the Types of Teeth Whitening (Bleaching)
The types of teeth whitening are as follows:
Office teeth whitening (Office Bleaching) : A method applied in a dentist's office that allows teeth to whiten faster.
Home teeth whitening (Home Bleaching) : A whitening method applied at home using a special tray and whitening gel provided by a dentist. This method takes longer to show its effects.
What is Home Teeth Whitening (Home Bleaching)
At home teeth whitening is a process of whitening teeth using special whitening kits and gel products at home. This method may not be as effective as in-office whitening, but it is more affordable and can be easily applied at home.
Home bleaching kits generally contain a mouthguard and a whitening gel. The mouthguard is specially designed to fit the person's teeth and the gel is applied to the teeth to perform the whitening process.
How to Whiten Teeth at Home (Home Bleaching)
Firstly, your dentist will examine your teeth to see if they are suitable for whitening. Then, measurements will be taken for a customized mouthpiece that will be prepared for you. Your dentist will give you instructions about the mouthpiece and whitening gel and inform you about how to use them.
After placing the home teeth whitening gel into the mouthpiece, you need to put the mouthpiece on your teeth and wait for a certain period of time. This process is usually applied for 4-6 hours a day and lasts on average for 1 week.
However, it should be remembered that your dentist will give you the most accurate information. Therefore, it is extremely important to follow your dentist's instructions.
What is the Difference Between Home and Office Teeth Whitening?
Home teeth whitening is a whitening method that is performed at home by using a special teeth whitening kit provided by the dentist. This method usually enables the teeth to whiten gradually and the results become visible in about 1-2 weeks.
Office teeth whitening is a whitening method performed in the dentist's chair. In this method, the dentist uses a more intense teeth whitening solution and accelerates the teeth whitening process by using a special light or laser. This method provides faster and shorter-term results compared to home bleaching.
In short, the difference between the two methods is the speed of the whitening method and the place of application.
Frequently Asked Questions
Is Home Bleaching Permanent?
The results of teeth whitening procedure may vary from person to person. The durability of teeth whitening result is usually at least 6 months. However, this period may vary depending on the individual.
How Long Does Home Bleaching Take?
In home teeth whitening, the prepared mouthpieces should be worn for 4-6 hours per day. The desired whitening is usually achieved within an average of 10-15 days.
What is the Best Teeth Whitening Method?
If the goal is to achieve a white color similar to the natural tooth color and to lighten the teeth by a few tones, home bleaching may be sufficient. However, if there is significant staining on the teeth due to smoking, coffee or tea, office teeth whitening will be much more effective.
Is Home Teeth Whitening Harmful?
With these methods, the main color tone of the teeth is lightened by a few tones and the discoloration on the teeth is eliminated. In home bleaching performed in a clinical setting or under the supervision of a dentist with regular check-ups, teeth do not suffer any damage.