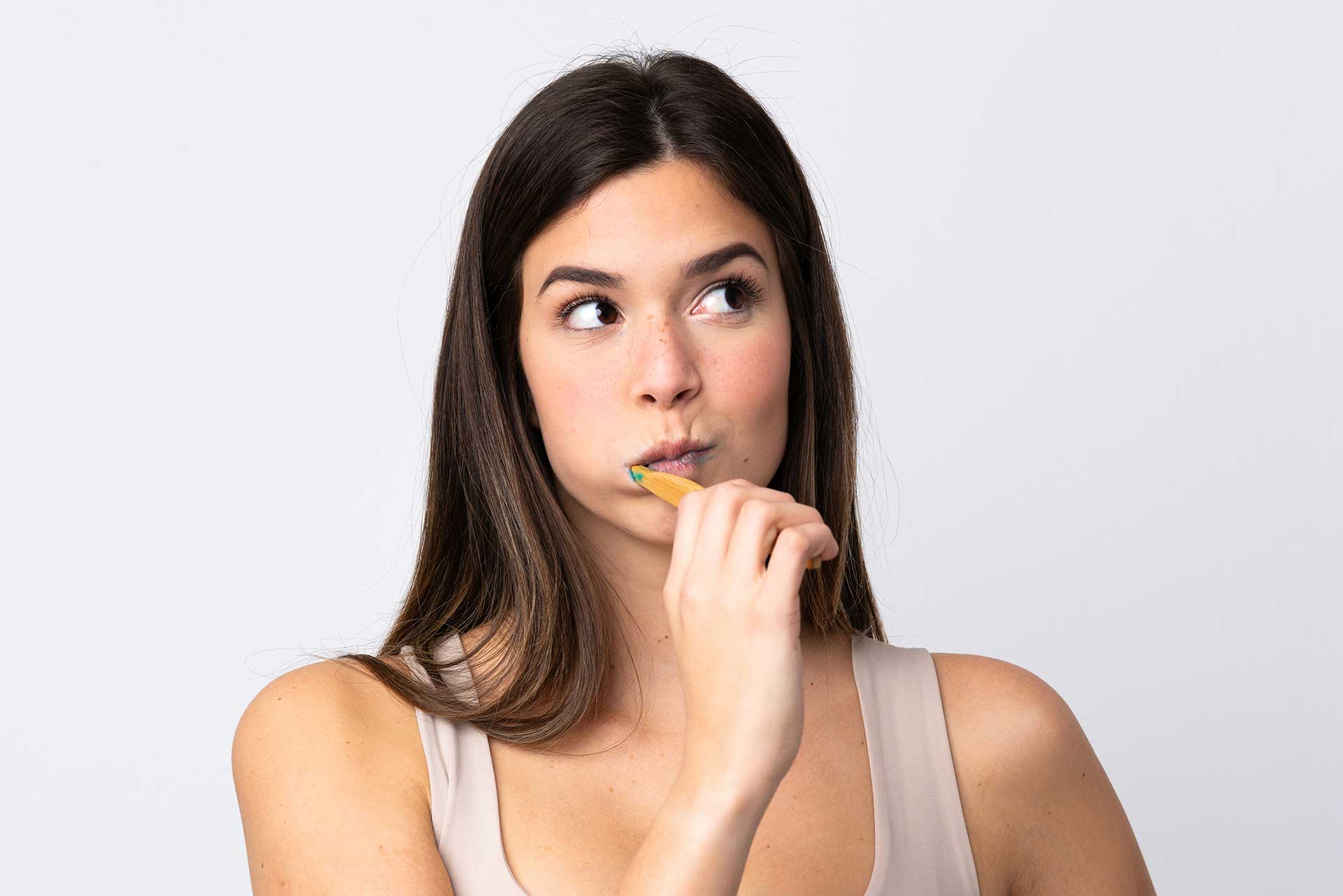 October 26
Mastering Tooth Brushing Techniques: The Right Way to Ensure Oral Health
Tooth brushing, a seemingly simple task, is the cornerstone of oral hygiene. However, it's not just about the act itself – it's about mastering the right technique. In this comprehensive guide, we'll delve into the nuances of tooth brushing, emphasizing why the correct approach is pivotal for maintaining impeccable oral and dental health.
The Significance of Tooth Brushing
Plaque and Tartar Control: Every day, food particles, bacteria, and saliva combine in your mouth to form plaque, a sticky substance. Regular brushing is your first line of defense against plaque buildup, preventing it from hardening into stubborn tartar that can lead to tooth decay and gum disease.
Cavity Prevention: Thorough brushing effectively removes plaque and debris, safeguarding your teeth against decay and preserving their strength and vitality.
Gum Health Maintenance: Using the right brushing technique ensures a thorough clean without causing harm to your delicate gums, thus reducing the risk of gum diseases.
Banishing Bad Breath: Bacteria that accumulate in your mouth can be a major cause of bad breath. Consistent brushing of both your teeth and tongue can significantly reduce halitosis.
Holistic Health Connection: Oral health is intricately linked to overall well-being. Conditions like gum disease and tooth decay can trigger inflammatory responses that may contribute to broader health issues, including heart disease, diabetes, and respiratory infections.
Enhanced Dental Aesthetics: By adhering to a diligent brushing regimen, you can achieve not only healthy but also aesthetically pleasing teeth, elevating your self-confidence and enhancing your smile's appeal.
Streamlined Dental Visits: Regular and proper brushing assists your dentist in early issue detection, facilitating more effective treatments.
The Art of Effective Tooth Brushing
Selecting the Right Toothbrush
Opt for a medium-hard toothbrush, as advised by dental professionals.
Ensure the brush head aligns with your mouth's structure, with smaller heads often providing better access to hard-to-reach areas.
Brush Replacement:
Recognize that toothbrushes have a finite lifespan; replace them when bristles become worn or every three months for consistent, effective cleaning.
Mastering the Correct Brushing Technique
Dedicate a minimum of two minutes to each brushing session to ensure thorough cleaning.
Hold your toothbrush at a 45-degree angle toward the gum line, avoiding excessive pressure to protect your gums.
Employ small, circular motions for efficient plaque and debris removal.
Don't overlook tongue cleaning; it plays a pivotal role in combating bad breath and sustaining oral health.
Brushing Frequency
Dentists recommend brushing twice daily – in the morning and at night. Brushing after meals is especially vital to counteract the damaging effects of acidic foods on tooth surfaces.
The Role of Flossing
In addition to brushing, embrace flossing to eliminate debris lodged between teeth, thus preventing tooth decay and gum issues.
Mouthwash and Rinsing
Complete your oral hygiene regimen with mouthwash or rinse solutions, but be sure to adhere to the product's label instructions for optimal results.
Mastering the art of tooth brushing is your passport to sustaining excellent oral and dental health. By adopting the correct techniques and remaining faithful to your oral hygiene regimen, you'll enjoy the rewards of a healthy, radiant smile that stands the test of time.
For comprehensive dental care and expert guidance on your journey to optimal oral health, trust Dentevim. Your well-being and smile are our utmost priorities.