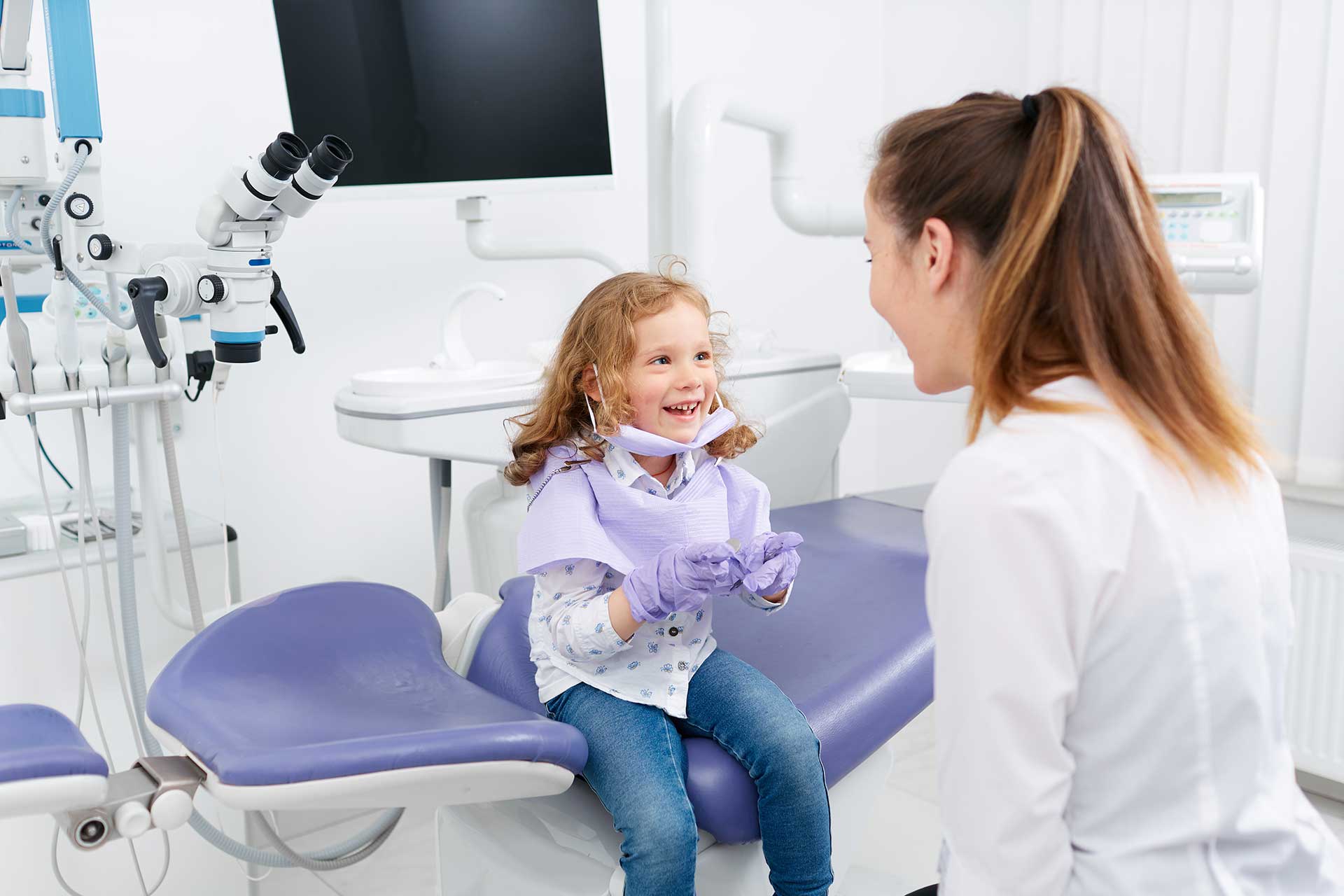 November 15
Preparing Your Child for a Successful Dentist Appointment
Children's dental appointments are key to nurturing healthy smiles and instilling lifelong oral hygiene practices. These visits are not just about keeping your child's teeth gleaming; they also play a crucial role in averting future dental issues. However, for many children, a trip to the dentist can be anxiety-inducing. In this guide, we'll explore the importance of dentist appointments for children and provide tips to prepare your little one for a positive experience.
Why Dentist Appointments Matter for Children
Dentist appointments for children are not mere formalities; they are instrumental in securing and improving your child's dental and overall well-being. These visits ensure that your child's teeth and gums receive regular check-ups and cleanings. Furthermore, they serve as educational sessions where dentists impart vital knowledge about oral hygiene and identify potential issues in their infancy. The significance of these appointments extends to:
Early Detection and Treatment: Children are particularly susceptible to dental issues, such as tooth decay. Regular visits to the dentist at an early age facilitate the prompt diagnosis and treatment of potential problems.
Sustaining Oral and Dental Health: Routine dentist appointments cultivate habits that preserve the cleanliness and health of your child's teeth.
Establishing Brushing and Flossing Habits: Dentist appointments are instrumental in teaching children the importance of regular brushing and flossing – habits that are fundamental for oral hygiene.
Monitoring Dental Development: A child's dental growth is a complex and evolving process. Dentists monitor this progression and ensure any developmental issues are identified early.
Alleviating Fear of the Dentist: Early and positive dental experiences help children overcome any anxiety or fear related to dental visits.
Oral Hygiene Education: These appointments serve as educational platforms where children learn how to properly care for their teeth and protect their oral health.
Dental Aesthetics: Through visits to the dentist, children become acquainted with the concept of dental aesthetics, learning how to maintain a radiant smile.
How to Prepare Your Child for a Dentist Appointment
Making the dental appointment experience more comfortable for your child involves thoughtful preparation:
Begin Early: Initiate discussions about dentist appointments when your child's first tooth makes an appearance or around their first birthday. Beginning dental visits early in your child's life helps them become familiar with the dental office environment and builds a positive relationship with their dentist. This early introduction is vital in laying the foundation for a lifetime of good oral health.
Use Positive Language: Frame the conversation with positivity and reassurance. Highlight that the dentist's role is to ensure their teeth are healthy.
Toy Dentist Visit: Engage in playful activities with toys that mimic dental visits, helping your child grasp what to expect.
Reward System: Introduce the idea of rewards post-appointment. It could be a fun activity they enjoy or a special treat as a well-deserved incentive.
Clear and Honest Answers: Address your child's questions openly and honestly, taking care to quell their curiosity and alleviate any fears.
Teach Dental Hygiene: In the lead-up to the appointment, inculcate proper brushing and flossing habits. This lays the foundation for effective dental visits.
Choose the Pediatric Dentist:Opting for a pediatric dentist is a smart choice when it comes to your child's dental care. These professionals are specially trained to work with children and understand their unique needs. They create a child-friendly atmosphere, using age-appropriate language and methods to make the experience enjoyable. A pediatric dentist is well-versed in alleviating your child's fears and anxieties, making the dental visit a positive adventure.
Exercise Patience: Understand that children's reactions can vary. Some may be calm, while others may exhibit anxiety. In such cases, your patience and support are invaluable.
Mock Appointment Experience: Consider simulating a dental visit experience before your child's first actual appointment. This can provide clarity and reduce apprehension.
Familiarize Your Child
Before the appointment, it's beneficial to explain to your child what will happen during their dental visit. You can use storybooks or child-friendly videos that depict visiting the dentist as a fun adventure. This will help your child understand what to expect, reducing anxiety and promoting a sense of security. Reiterate that the dentist is a friendly professional who wants to keep their teeth healthy and pain-free.
Maintain a Positive Attitude
Your attitude towards the dentist significantly impacts how your child perceives their visits. Stay positive and reassuring, avoiding any negative words or phrases that could trigger fear or anxiety. Instead, emphasize the importance of maintaining good oral health and how the dentist plays a crucial role in that process. Share any positive experiences you've had at the dentist to reinforce the idea that dental visits are nothing to be afraid of.
Bring Comfort Item
If your child has a favorite toy, blanket, or stuffed animal that brings them comfort, consider bringing it along to the dentist's office. Having a familiar item by their side can provide a sense of security during the appointment and act as a source of emotional support.
Preparing your child for dental appointments is pivotal in nurturing healthy dental practices and ensuring they maintain regular visits to the dentist throughout their lives. With a positive approach, understanding, and patience, your child is more likely to develop a profound sense of responsibility for their dental health.
At Dentevim, we specialize in offering a comfortable and child-friendly environment for dental care, ensuring that your child's dental appointments are stress-free and beneficial. Feel free to contact us to learn more about our services and how we can assist in maintaining your child's radiant smile.