November 9
Unveiling the Art of Smile Enhancement: Dental Aesthetics vs. Smile Design
A captivating smile, characterized by both health and allure, has the power to elevate your self-confidence and augment your interactions with the world. In pursuit of this radiant smile, two significant branches of dentistry come to the forefront: dental aesthetics and smile design. Though related, it is pivotal to grasp the nuances that distinguish these two domains.
Dental Aesthetics - Elevating Tooth Appearance
Defining Dental Aesthetics: Dental aesthetics stands as a specialized facet of dentistry dedicated to enhancing the visual appeal of teeth. Its primary focus encompasses factors such as tooth color, size, shape, arrangement, and overall tooth aesthetics. The central objective is to metamorphose teeth into a whiter, neater, and more attractive state, primarily from a cosmetic perspective.
Key Applications of Dental Aesthetics:
Teeth Whitening: Leveraging specialized gels, custom trays, or cutting-edge laser technology, teeth whitening treatments aim to lighten tooth color and expunge unsightly stains, creating a dramatically brighter and more attractive smile.
Dental Laminates (Veneers): Dental veneers serve as an ingenious method for applying thin, custom-crafted shells to the tooth's front surface. These veneers conceal stains, cracks, irregularities, and even minor misalignments, resulting in teeth that appear impeccably symmetrical, well-shaped, and strikingly white.
Aesthetic Fillings: These fillings execute a dual role: they mend cavities or fractures while conserving the tooth's natural color, ensuring that repairs remain inconspicuous and that the natural aesthetics of the tooth are preserved.
Dental Crowns: Ideal for reshaping and beautifying damaged or discolored teeth, dental crowns provide a versatile solution, encapsulating the tooth while restoring its structural integrity and aesthetics.
Orthodontic Treatments: This includes the usage of braces or transparent aligners, which are adept at rectifying uneven teeth, ensuring that your smile is well-aligned and picture-perfect.
Smile Design - Crafting the Perfect Smile
Defining Smile Design: Smile design is a more holistic approach to the process of crafting a smile that harmonizes with an individual's facial structure, skin tone, and the intrinsic characteristics of their teeth. It entails a combination of aesthetic and functional modifications, ultimately resulting in a balanced and exceptionally beautiful smile. Smile design goes beyond mere cosmetic dentistry; it addresses various facets of oral health, function, and aesthetics.
Key Applications of Smile Design:
Tooth Discoloration: Smile design tackles tooth discoloration through an array of treatments such as teeth whitening, lamination, or even orthodontic adjustments, aiming to rejuvenate yellowed or stained teeth to a whiter, brighter, and harmonious state.
Correcting Tooth Shape and Size: By addressing irregularities in the shape and size of teeth through the application of porcelain laminates or, in more severe cases, orthodontic interventions, smile design creates a uniform and symmetrical smile.
Closing Gaps: Smile design adeptly eliminates gaps between teeth, either through composite fillings or porcelain laminates, ensuring that your smile appears seamless and aesthetically pleasing.
Elimination of Tooth Deficiencies: For missing teeth, smile design offers solutions like dental implants, bridges, or even dentures to restore the lost tooth structure, ensuring that the smile remains complete and appealing.
Gum Correction: Issues related to gum shape or color are rectified through surgical or laser treatments, contributing to a more visually pleasing smile that is not limited to just the teeth.
Tooth Color Matching: With meticulous attention to detail, smile design ensures that teeth harmonize impeccably with the skin tone and facial structure. This attention to detail helps you achieve a natural, well-balanced, and aesthetically pleasing smile.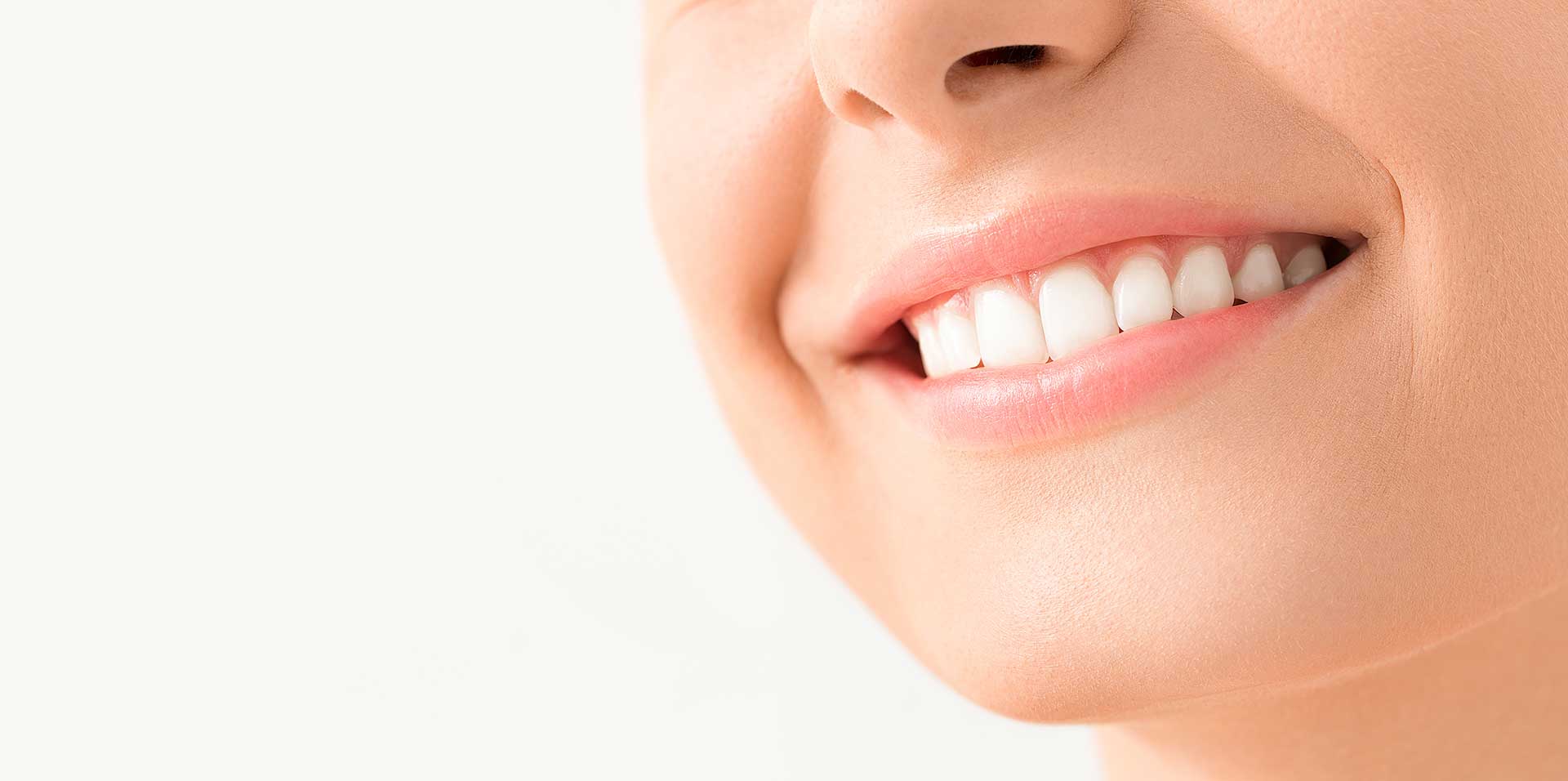 Distinguishing Dental Aesthetics from Smile Design
While dental aesthetics and smile design share the common goal of enhancing the beauty of your smile, several critical distinctions set them apart:
Scope:
Dental Aesthetics: Typically concentrates on addressing specific aesthetic concerns, such as teeth whitening or the application of dental laminates. The correction is often more localized and specific, focusing predominantly on the cosmetic aspects of the teeth.
Smile Design: Encompasses a holistic approach, seeking to custom-craft an entire smile. This is accomplished by examining and optimizing various aspects, including tooth shape, size, color, gum appearance, and facial structure. The goal is to achieve a comprehensive and balanced transformation, addressing both aesthetics and oral health in depth.
Process:
Dental Aesthetics: Generally involves shorter and less invasive procedures, often achievable in a single session, offering rapid and visible cosmetic results.
Smile Design: Requires a more protracted process that encompasses multiple stages. It begins with an assessment of the patient's needs, followed by a comprehensive planning phase, and finally the implementation of the procedure. The process is more intricate, with greater attention to functional and structural considerations.
Objective:
Dental Aesthetics: Primarily targets enhancing the aesthetic appeal and whiteness of teeth, with a primary focus on cosmetic improvements.
Smile Design: Pursues a broader, more comprehensive transformation. It aims not only to beautify teeth but also to harmonize the entire smile, encompassing gums, facial structure, and functional aspects, ensuring a more well-rounded and striking effect.
Dental aesthetics and smile design each offer a distinct path toward improving the appeal of your smile. It's crucial to engage in a candid dialogue with your dentist to determine which approach aligns best with your unique needs and objectives. Regardless of the chosen path, both avenues serve as conduits for a healthier, more balanced, and aesthetically pleasing smile. Place your trust in Dentevim, where the journey to your exquisite smile is met with unwavering expertise and artistry.