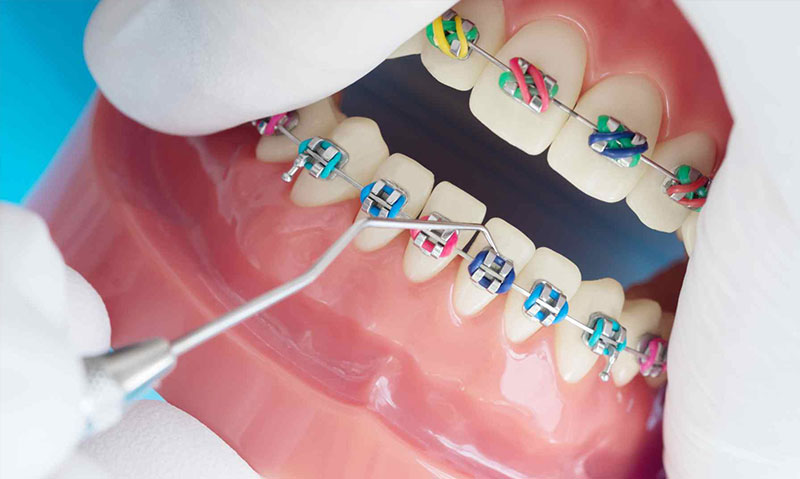 June 26
What Are Color Braces?
Braces are used if there are gaps or crooked teeth or if there are problems with the gums. Classic metal braces disturb people aesthetically. For this reason, colored braces were developed. In this way, people are provided to feel more comfortable aesthetically.
WHAT ARE COLOR BRACES?
Braces and rubbers are used in braces. In conventional metal braces, these materials are colorless. But colored braces consist of colored brackets and tires.
You have the chance to choose the color you want and make the combination you want. In this way, braces can be personalized.
Colored braces have the same function as conventional metal braces. The orthodontic treatment you will receive is the same as other types of braces treatment. The same methods are used and the same steps are followed for maintenance.
WHAT ARE THE TYPES OF COLOR BRACES?
With the developing technology, you have the opportunity to reach almost any color braces. Colored braces can be used as brackets or braces. At the same time, both can be preferred in color. Brackets selected in one color can then be colored with colored tires. Offering many options provides an aesthetic advantage for patients undergoing orthodontic treatment.
Black and white colors are not preferred in color usage. The white color can cause the teeth to appear yellow, and the black color can make it look like there is something between the teeth.
HOW SHOULD WE MAKE CARE OF COLOR BRACES?
Dental care is very important during orthodontic treatment. Although the braces attached to the teeth require separate care, there is no difference between colored braces and conventional wires in terms of care.
HOW IS COLOR BRACES TREATMENT APPLIED?
It includes the same steps as conventional metal braces. There is no difference in procedure as well as in maintenance.
First of all, the problems in the mouth and teeth should be determined.
If problems such as cavities are detected on the teeth after the examination, these problems are treated before wearing colored braces.
Then, the measurements of the mouth and teeth are taken and wires and brackets are prepared in accordance with these dimensions.
Before the braces are attached, the stones and tartar formed on the teeth are cleaned. In this way, gingival disorders are reduced to a minimum.
The last step is to attach the braces to your teeth with special adhesives.
There is no pain or pain during the procedure.
ADVANTAGES OF COLOR BRACES
It provides an advantage for patients who need braces treatment but have aesthetic concerns. In such cases, clear plaque treatment is also among the options, but colored braces are much more cost-effective.
Generally, children do not like orthodontic treatment. However, these wires are an important source of motivation in changing this attitude of children. It is especially important for children who are in school.
CARE OF COLOR BRACES
Braces require a special care during orthodontic treatment. Oral hygiene should be given more importance and should not be interrupted. Matters to be considered in oral hygiene when using braces;
Toothbrushes recommended by the dentist should be used for colored braces. These brushes are generally soft-tipped, small-sized brushes.
Electric toothbrushes are not recommended. If the dentist deems it appropriate, it should be used at low speed.
People who use braces should brush their teeth more. Brushing your teeth after every meal should not be neglected.
Interface brush is preferred in order to reach between teeth. In this way, necessary hygiene is provided.
Cleaning between teeth with dental floss should not be neglected.