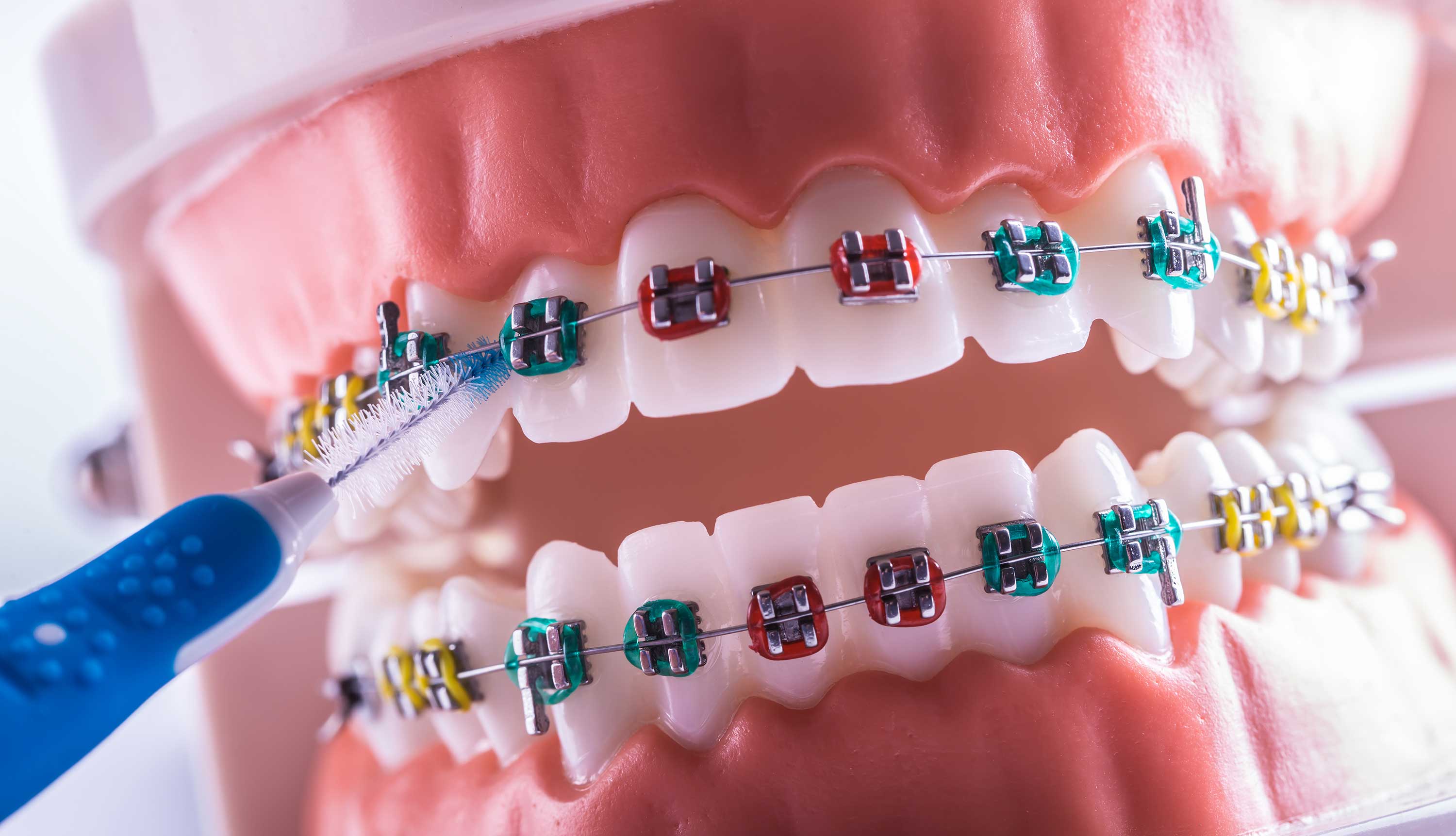 March 3
What is an Interface Brush? Comparison with Dental Floss
The interface brush can be used by anyone, especially those undergoing orthodontic treatment. It is an apparatus that allows for detailed cleaning of the teeth, reaching into spaces that the toothbrush cannot access. It is commonly used especially by people undergoing orthodontic treatment with braces. In addition, people with gum disease and gum recession who have excessive gaps between their teeth can choose interface brushes instead of dental floss for interface cleaning.
What is an Interface Brush?
Interface brushes are one of the most important parts of oral care and dental health. They are particularly useful for those experiencing gum recession and undergoing orthodontic treatment. They are highly effective in cleaning areas that dental floss cannot reach. Through the use of this functional product, it is possible to completely clean your teeth and prevent the formation of bacteria.
What Does an Interface Brush Do?
The interface brush serves almost the same purpose as dental floss. It is especially more effective than dental floss in some cases. The small brush at the tip enters your tooth gaps and provides a more effective cleaning.
Residue that remains in the small gaps that your toothbrush cannot reach can cause damage to your teeth over time. This can lead to tooth decay and gum disease, among other problems. Paying attention to dental hygiene is essential to prevent these issues.
Sometimes, brushing your teeth alone may not be enough. In addition to your toothbrush you may need to use dental floss, tongue cleaners and interface brushes. Interface brushes are particularly effective in removing buildup that cannot be seen between the teeth and braces.
How Do You Use an Interface Brush?
Using an interface brush is easy. Before use, you should clean your teeth with a regular toothbrush. There is no need to use toothpaste when using an interface brush. Simply rinsing the brush with water is sufficient.
When using the brush on both the upper and lower jaws, be sure to use it parallel to the ground. If you apply it toward the gum line, you may damage your gums.
Interface brushes are available in a variety of sizes and colors. Before using one, be sure to consult with your dentist and use the product recommended by your dentist. When used regularly interface brushes can help remove all residues and debris from your teeth.
When Can Interface Brushes be Used?
Interface brushes, which are generally used by orthodontic patients, should be used in cases such as gum recession, exposed root surfaces and porcelain or implant teeth.
The situations where interface brushes should be used are as follows:
In interface and cervical areas of implant teeth
In areas behind the orthodontic wires that cannot be reached by toothbrushes and on the sides of brackets
If there is receding in your gums
In interface and cervical areas of crowns, bridges and other fixed prostheses
If there are spaces where food residue is abundant
In areas where there are gaps between your teeth
Who Should Use Interface Brushes?
The following people are recommended to use interface brush:
Those with gaps between their teeth
Those using fixed prostheses
Individuals who have received orthodontic treatment
Those with gum recession
How Many Uses Can an Interface Brush Have?
The lifespan of an interface brush is not as long as that of a toothbrush. A regular toothbrush should be replaced every two or three months. This is the recommended period for renewing a toothbrush. However, for interface brushes, this period is once a week.
Dental Floss or Interface Brush?
If your teeth are too tightly spaced for an interface brush to fit, you should use dental floss. In young people, the gums between the teeth have not yet receded and these areas, especially the lower front area, should be cleaned with dental floss. Widened spaces between teeth should be cleaned with an interface brush of appropriate thickness depending on the width. Sometimes using a single size interface brush may be insufficient. In this case, both thin and thick interface brushes should be used.
Whether to use an interface brush or dental floss depends on the condition of your teeth. Therefore, you should consult your dentist to find out which cleaning product is best for you.