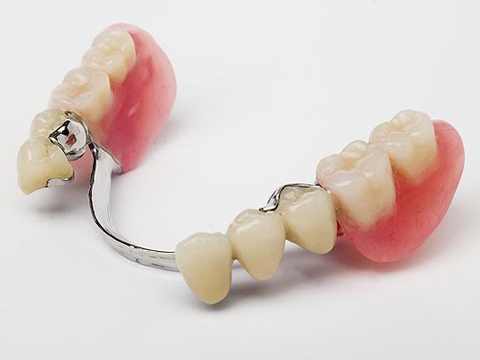 June 26
What is Dental Hook Prosthesis?
Dental prosthesis is used in cases where teeth, gums or surrounding tissues are damaged or lost due to different reasons. Hooked dental prosthesis is among the types of prosthesis. With dental prostheses, it is ensured that the chewing function, which is necessary for life, is not interrupted and that aesthetic discomforts are prevented.
WHAT IS DENTAL PROSTHESIS?
The treatment method used for one or more lost teeth is dental prosthesis. Dental prostheses are produced individually and in line with personal needs. In order for the treatment to give a positive result, the prosthesis should fit the mouth perfectly, look natural and have the feature of easy use.
The main purpose is to restore the chewing function that the person lost. In addition, since it looks natural, it does not pose any problems in terms of aesthetics. On the contrary, it provides relief from the discomforts caused by deformity.
WHAT IS DENTAL HOOK PROSTHESIS?
It is also called partial denture. In some cases, the number of teeth or their positions in the mouth may not be sufficient for fixed bridge prosthesis. In this case, the type of prosthesis used is a hooked dental prosthesis.
Hooked dental prosthesis can be removed and maintained by the person when necessary. At the same time, they are easily attached prostheses.
Functions such as biting, grinding and cutting can be easily performed with this type of dental prosthesis. Because they are made with support from both existing teeth and soft tissue. In this way, there will be no problems while eating. In addition, this type of prosthesis does not move while eating. Over time, the hooks may loosen and their grip may decrease. In this case, the hooks are easily prevented from moving by being compressed.
PREPARATION PROCESS OF DENTAL HOOK PROSTHESIS
Steps such as measuring and trials are followed beforehand. For this reason, it is necessary to go to the dentist 4 or 5 times. Therefore, the construction of prostheses takes an average of 2 weeks.
ADVANTAGES OF DENTAL HOOK PROSTHESIS
It ensures the completion of missing teeth.
It improves the appearance caused by missing teeth.
Eliminates the feeling of pain or pain caused by missing teeth while eating or drinking.
In case of any problem, they can be easily repaired within 1 or 2 days.
It eliminates speech disorders that occur when the language comes to gaps while speaking. It provides correction of words that cannot be completely extracted.
It is easy to clean.
It can be applied without pulling the remaining teeth in the mouth.
It does not harm other teeth.
THINGS TO BE CONSIDERED
After removing the hooked denture carefully, it should be cleaned well.
A hard object should not be used while cleaning the dentures. Because hard objects can damage the structure and shape of the prosthesis and cause wear. This may shorten the life of the prosthesis.
It is quite wrong to pour hot water on the prosthesis for cleaning. Hot water causes damage to the prosthesis.
Dental hook should be cleaned at least 2 times a day. Neglect of oral hygiene causes various problems.
After the dentures are removed from the mouth, they should be placed in a clean glass of water. Because the prostheses should not dry out.
Dental hook can be cleaned with toothpaste, special tablets or soap.
Dental prostheses must be cleaned before they are placed in the mouth.
While cleaning hooked dentures, care should be taken not to touch the hook part too much, especially in order not to damage the shape of the hook.
A specially manufactured or soft toothbrush should be used for cleaning.
Dental hook is suitable for long-term use. However, if they are not well taken care of and taken care of, they can wear out in a short time. Therefore, the usage times are also shortened.