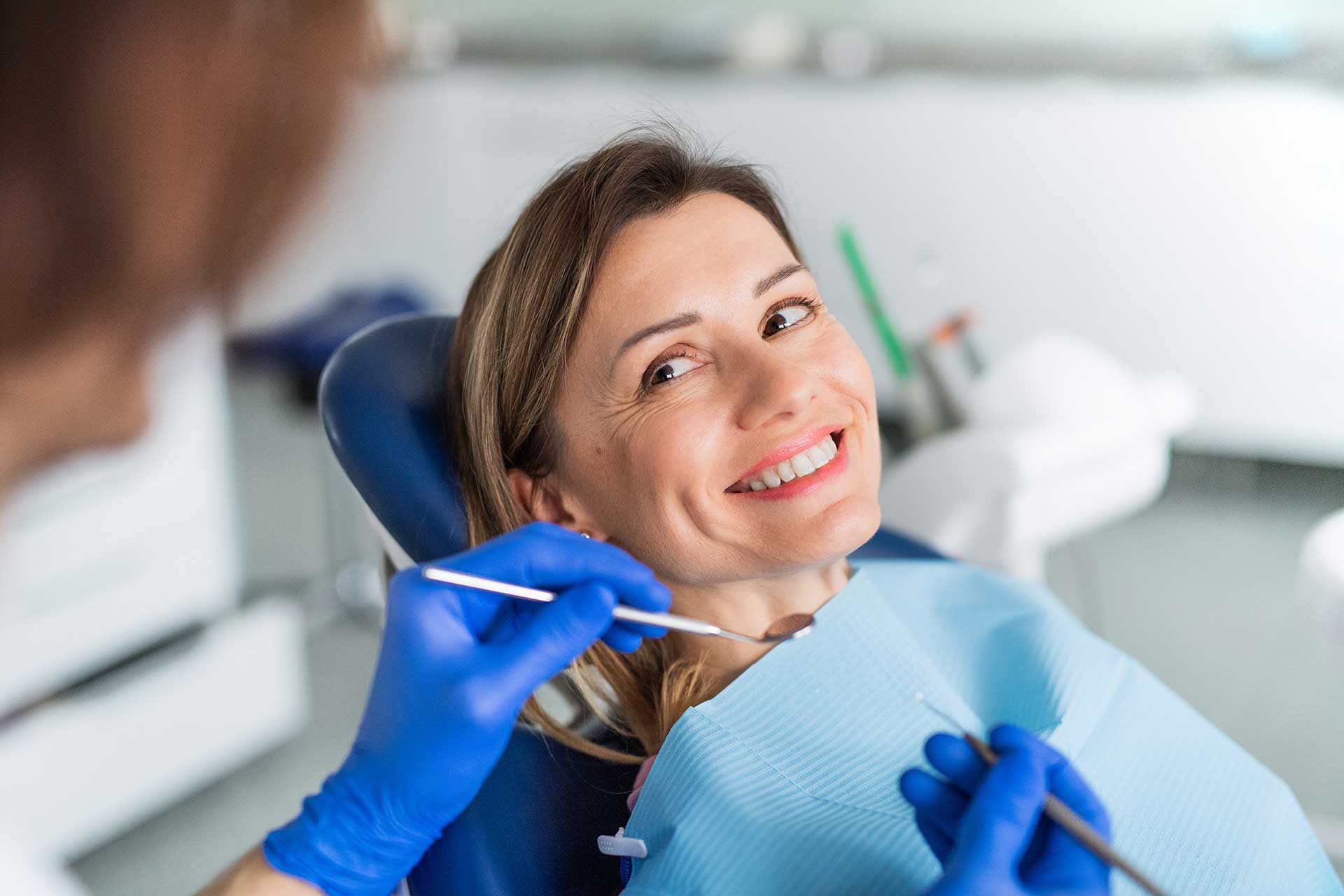 October 20
What You Should Know Before Your Dentist: Your Dental Check-Up Guide
Visiting the dentist is more than just a routine chore; it's a vital step in preserving your oral and dental health. However, being armed with essential information before your dental appointment can not only make the visit more effective but also ensure the long-term health of your smile. In this all-encompassing guide, we'll dive into why dental check-ups are so crucial, outline what typically happens during your appointment, and provide valuable tips to streamline your dental experience.
The Importance of Dental Check-ups
Early Diagnosis: Regular dental check-ups are your opportunity to spotting and addressing oral and dental health issues early, often before they become painful or severe.
Oral Health Maintenance: These visits ensure that your teeth and gums receive professional cleaning on a regular basis, effectively thwarting plaque buildup and related problems.
Preventing Tooth Decay: Dental appointments play a pivotal role in preventing tooth decay. Dentists can spot warning signs like cavities or enamel erosion during thorough examinations.
Gum Health Management: Regular check-ups enable dentists to monitor and manage gum diseases such as gingivitis and periodontitis, promoting optimal gum health.
Early Detection of Oral Cancer: Dental professionals are trained to identify early indicators of serious conditions like oral cancer, allowing for prompt intervention.
Insight into Overall Health: Your oral health can provide valuable clues about your overall well-being. During check-ups, oral symptoms that may hint at systemic diseases can be identified, aiding in the early detection of other health concerns.
Improving Personal Oral Care: Dentists assess your oral care habits, including brushing, flossing, and mouthwash use, offering personalized advice for enhancement.
Procedures During a Dental Check-up
Your dental check-up involves a series of procedures and evaluations to ensure your oral health is in top shape. Common procedures include:
Oral Examination: A comprehensive assessment of your oral and dental health, encompassing teeth, gums, tongue, palate, and oral tissues.
Teeth Cleaning: Removal of plaque and tartar deposits to maintain optimal teeth and gum health.
X-rays: When necessary, X-rays provide a detailed view of your teeth and jaw structure, aiding in the detection of underlying issues.
Teeth Inspection: Dentists scrutinize your teeth for potential problems such as decay, enamel erosion, cracks, or the condition of existing fillings.
Gum Assessment: An evaluation of your gums to detect gum diseases like gingivitis or periodontitis. Symptoms such as bleeding, swelling, or changes in gum color are carefully examined.
Treatment Planning: Based on examination results, your dentist will outline any necessary treatments.
Oral Hygiene Education: Dentists offer valuable suggestions for enhancing your oral hygiene practices.
Appointment Scheduling: If further treatments are required, your dentist will schedule the next appointment to address your dental needs.
Preparing for Your Dental Visit
Before heading to your dentist, consider these important preparations
Appointment Details and Timing
Punctuality is key to maintaining the practice's schedule and minimizing waiting times for everyone involved.
Insurance Information
If you have dental insurance, familiarize yourself with the practice's policies regarding coverage and payment. Ensure your insurance information is up-to-date.
Clear Communication
Articulate any toothaches or dental issues you're experiencing, providing details on the type of pain, its severity, and when it started.
Dental Health History
Share your dental history, including past problems and treatments received. This helps your dentist understand your unique dental journey and potential issues.
Medications and Health Conditions
Inform your dentist about any regular medications or chronic health conditions you may have. Certain medications and health factors can influence your oral and dental health.
By adhering to these essential guidelines and being well-prepared before your dental visit, you can ensure a smoother, more productive experience while proactively contributing to the long-term health of your smile. For expert dental care and guidance, trust Dentevim as your dedicated partner in maintaining exceptional oral and dental well-being.