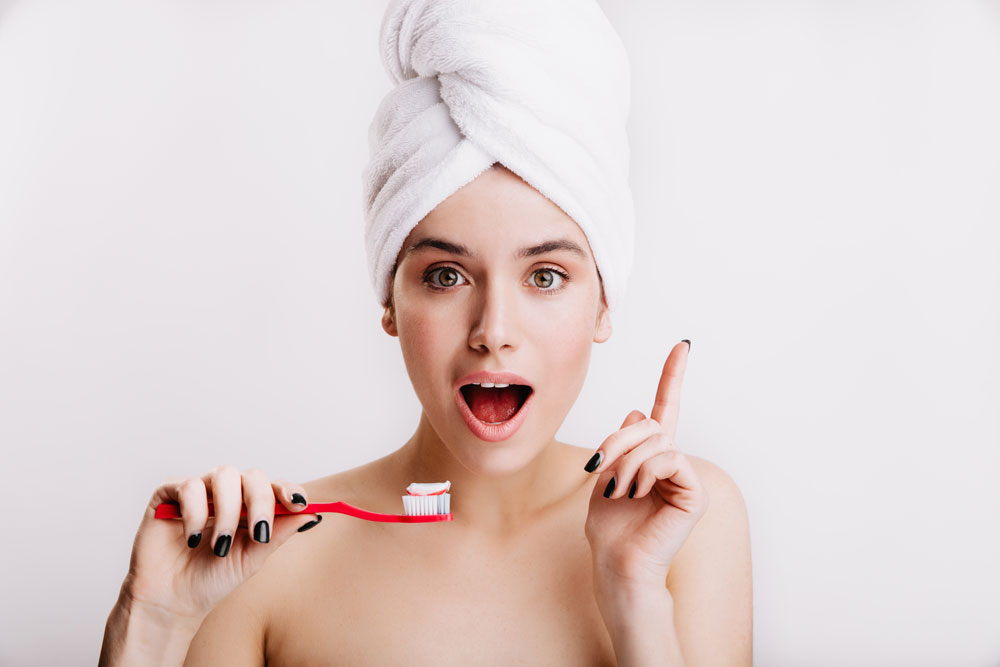 June 26
Brushing The Teeth Properly
The first rule for oral and dental health is to brush the teeth regularly. The most important step in oral and dental health care is regular brushing. However, correct brushing is just as important as brushing your teeth regularly. Therefore, the rules of brushing your teeth guide you in the best way. So, do you use the right techniques while brushing your teeth?
Things to Do for Oral and Dental Hygiene
Correct brushing rules and regular floss use are very important for oral and dental hygiene. The things you should pay attention to in general for oral hygiene are as follows:
Choosing the Right Toothpaste
The point you should pay attention to when choosing a toothpaste is to choose fluoride-containing and white-colored toothpastes instead of intensely sweetened and colored toothpastes. Fluoride is the active ingredient that hardens the enamel and makes it more durable. It also has the feature of preventing tooth decay.
It is sufficient to use a pea-sized amount of toothpaste during tooth brushing. Therefore, using too much does not have any positive effect on the teeth.
Choosing the Right Toothbrush
There are many different types of toothbrushes on the market today. However, choosing the toothbrush with the simplest design is the right choice.
The point you need to pay attention to in the toothbrush is that it has soft bristles that can reach every tooth. Toothbrushes with these features provide effective cleaning of teeth during tooth brushing. At the same time, thanks to its soft bristles, it does not cause abrasion of teeth and gums.
Applying Correct Tooth Brushing Rules
Teeth should be brushed regularly at least 2 times a day. However, excessive pressure on teeth and gums should be avoided while brushing. Otherwise, you may face problems such as wear on tooth enamel and gum recession.
While brushing the teeth, it should be brushed from the gum line. At the same time, the brushing direction should be from top to bottom. It is best to brush the teeth with back and forth movements using small circles.
Brushing time should be 3 minutes.
Dental floss has a very important place in oral and dental hygiene. However, it is neglected by many.
Dental floss is an effective product used for cleaning food wastes or plaques between the teeth and at a depth that cannot be cleaned with a toothbrush. Therefore, with regular dental floss, you can prevent tartar formation between the teeth.
What are the Tooth Brushing Rules?
Correct brushing techniques are as follows:
You should brush your teeth at least twice a day. At the same time, the duration of each brushing should be 3 minutes.
Using a pea-sized amount of toothpaste is sufficient for tooth cleaning. Therefore, you do not need to use a large amount. There is no need to use a lot of toothpaste. Contrary to popular belief, it will be sufficient to use a chickpea-sized toothpaste.
The tips of the toothbrush should be held at an angle of 45 degrees facing your gums. That is, you should perform the brushing process by holding it diagonally to your teeth.
You should not put too much pressure on your teeth and brush your teeth with oval movements.
You can use the toothbrush by moving the toothbrush back and forth in the upper parts of the teeth.
You should not neglect to clean the tongue surface while brushing teeth.
After brushing is finished, you only need to spit out the toothpaste. Rinsing your mouth for a long time reduces the effectiveness of the toothpaste.
It is the best choice for you to visit your dentist regularly for your oral and dental health. In this way, you can take precautions against possible oral and dental diseases.