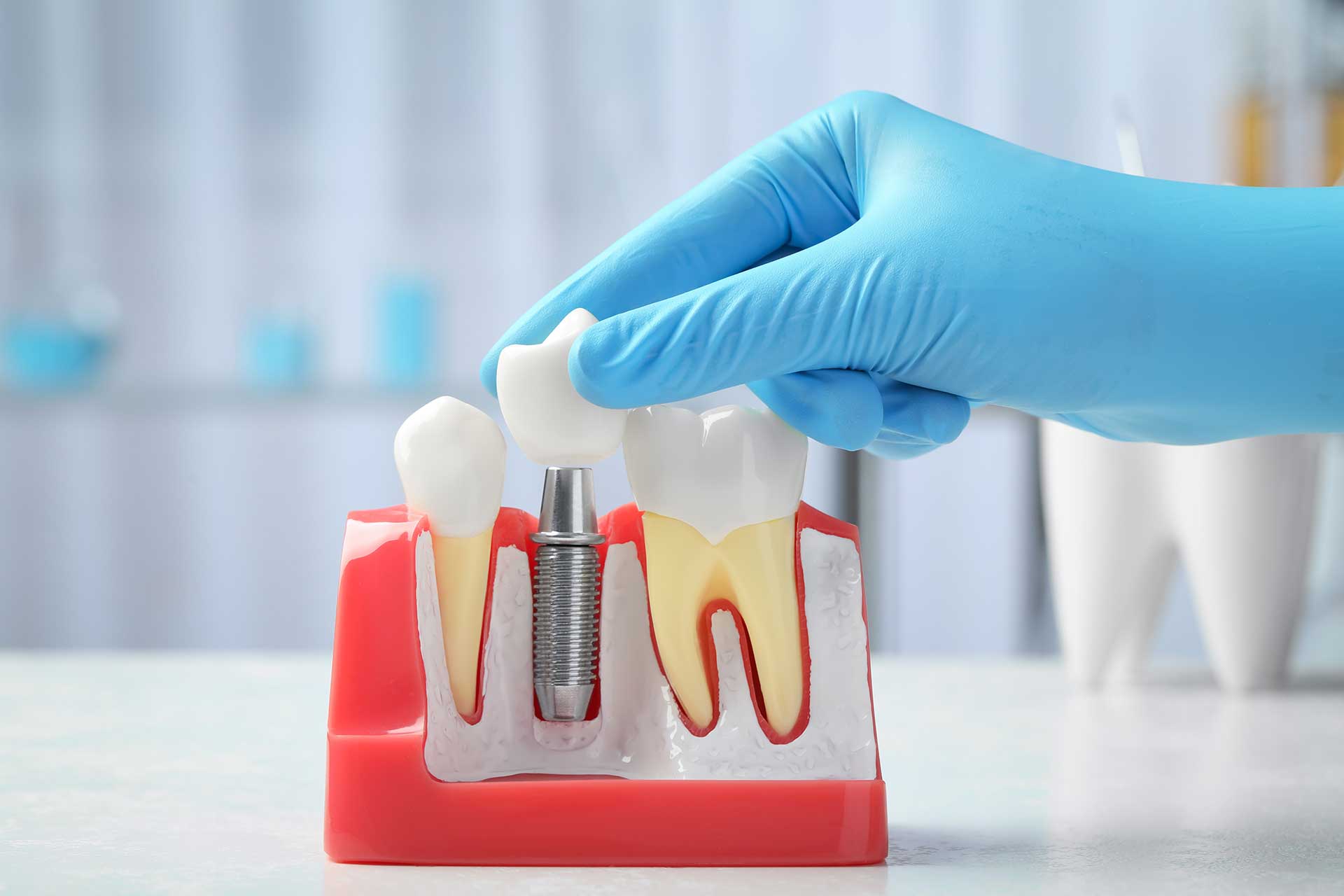 August 26
Implant Treatment: A Permanent Solution for a Healthy, Confident Smile
Having a radiant smile goes beyond just aesthetics. It signifies good oral health, boosts self-confidence, and even lights up social interactions. But, what happens when one or more teeth are missing? Gaps in your smile can often lead to aesthetic concerns and even functional issues. The good news? Dental implant treatment stands as a highly effective solution to tooth loss, promising you a healthy and beautiful smile.
What is a Dental Implant?
Dental implants serve as permanent artificial tooth roots that cater to various tooth deficiencies. Crafted typically from biocompatible materials like titanium, they are inserted into the jawbone and function just like natural tooth roots. As they integrate with the bone, implants form a strong foundation, offering a secure and stable anchor for prosthetic teeth placed on top. Whether you're missing a single tooth or dealing with complete tooth loss, dental implant treatment can be your reliable remedy.
The Journey of Dental Implant Treatment: Step-by-Step
The journey toward achieving a full smile through dental implants involves several stages. It's a tailored process, varying according to each patient's condition and needs. Here's what you can expect:
Assessment and Planning: The journey begins with a thorough assessment of your dental condition, jaw structure, and bone density. With the help of X-rays and other examinations, our dental experts devise a treatment plan that maps out the precise positioning of the implant.
Implant Placement: Next, the implants are surgically inserted into the jawbone under local anesthesia. This procedure is followed by a healing period, allowing the implants to bond with the bone securely.
Healing Phase: The healing phase, often spanning several months, involves the integration of the implants with your jawbone. This period is crucial to create a robust bond that ensures long-term stability.
Prosthesis Placement: Once the healing phase concludes, it's time for the grand reveal – the placement of the prosthetic teeth. Custom-designed to match your mouth structure and tooth color, these prosthetics will restore your smile's natural aesthetics.
Why Choose Implant Treatment: The Benefits
Dental implants bring along a host of advantages that make them a preferred choice for many patients:
Aesthetics: Implants deliver an appearance strikingly similar to natural teeth. Paired with custom-made prosthetic teeth, they help craft an aesthetically pleasing smile.
Functionality: Beyond aesthetics, implants restore your teeth's natural functions. From enjoying your favorite foods to speaking with confidence, dental implants allow you to lead a normal life.
Durability: When compared to other dental treatments, implants stand out with their durability. They provide a long-lasting solution, serving you for many years with the right care.
Bone Health Preservation: Dental implants help maintain bone health and prevent bone loss. By applying necessary pressure on the jawbone, implants prevent the bone from deteriorating – a common issue in case of tooth loss.
Protection of Neighbouring Teeth: Unlike some traditional treatments, dental implants don't require the alteration of adjacent teeth, thereby preserving their health and integrity.
Who Can Get Dental Implants?
While dental implants are a viable solution for most people with tooth loss, certain criteria need to be met:
General Health Status: Good general health is essential for dental implant treatment. Those with chronic diseases or immune system issues should consult their healthcare provider before proceeding with implants.
Jaw Structure and Bone Density: Adequate bone density and a suitable jaw structure are required to support the implants. In some cases, additional procedures such as bone grafting might be necessary.
Gum Health: Implants require healthy gums for optimal success. Any existing gum diseases must be addressed and infections controlled prior to implant placement.
Age Factor: Dental implants can be placed at any age, but the jaw structure and bone density may change with time. Therefore, in younger patients, jaw development should be complete.
Maintaining Your Dental Implants
Just like natural teeth, dental implants require regular maintenance and good oral hygiene for long-term health and functionality. Here's what you need to do:
Regular Brushing: Brush your implants and natural teeth regularly with a soft-bristled toothbrush and a dentist-recommended toothpaste.
Flossing: Use dental floss to remove plaque and food particles from between your teeth and around the implants.
Mouthwash: Using an antibacterial mouthwash can help curb bacterial growth in your mouth, complementing your brushing and flossing routine.
Regular Dental Check-ups: Regular visits to your dentist are critical for assessing the condition of your implants and overall oral health. Any necessary adjustments or cleanings can be done during these visits.
Implant Treatment at Dentevim
At Dentevim, we aim to be your trusted partner on your journey toward a healthy, confident smile. Our team of experienced dental professionals is committed to providing personalized, high-quality dental services, including implant treatments. From the initial assessment to after-care, we'll be there every step of the way, ensuring a comfortable and satisfying experience. With Dentevim, you're not just regaining a smile, you're embracing a lifestyle full of confidence and happiness. Contact us today to explore how our implant treatments can redefine your smile.