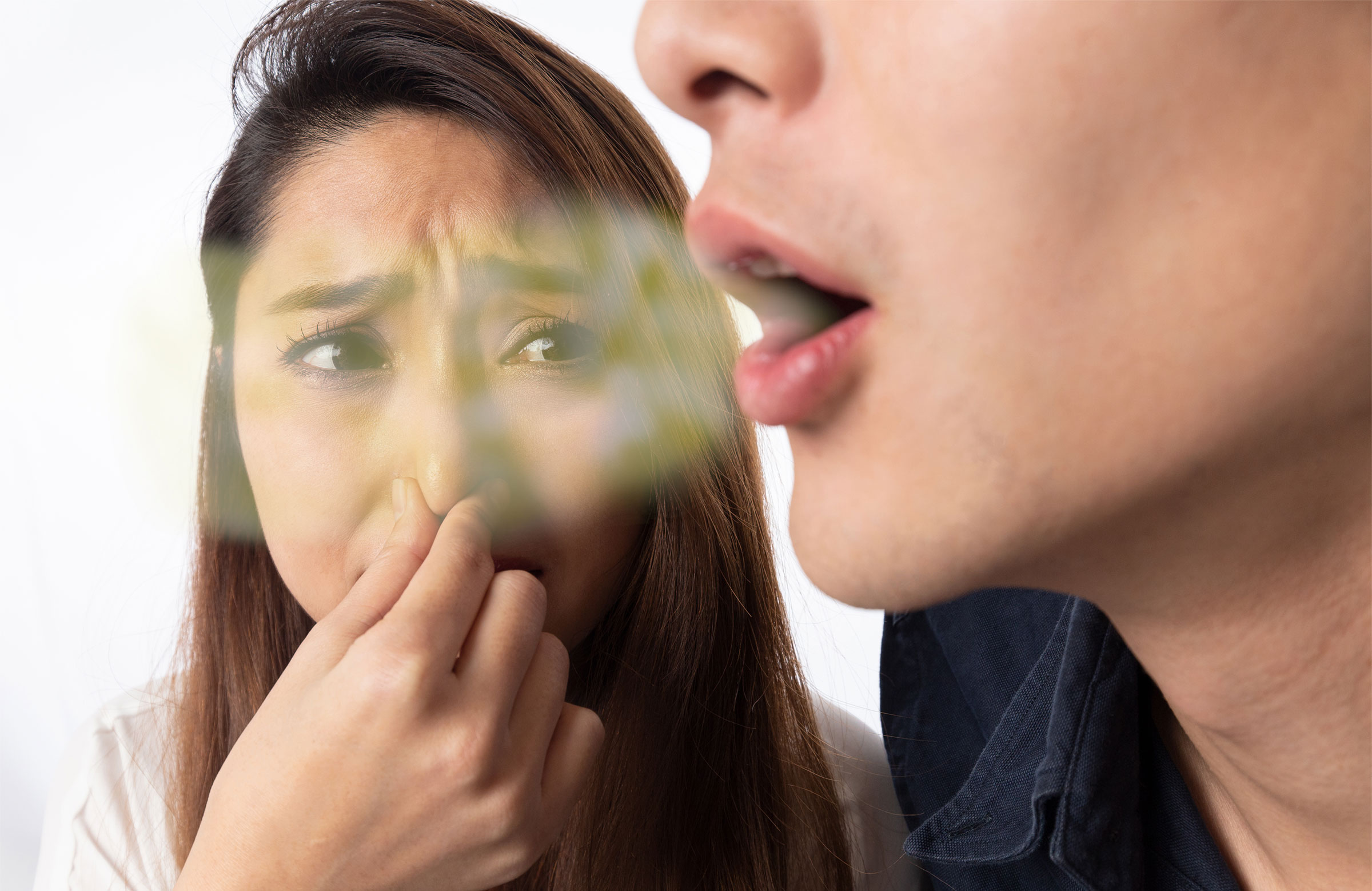 January 3
Things You Can Do to Prevent Bad Breath
Bad breath can occur undesirably during the day. This situation causes anxiety in social life. However, it is possible to eliminate odor with products such as chewing gum and mouthwash. If the simple methods you can apply do not allow bad breath to pass, it is necessary to consult a dentist.
Bad Breath Causes
There are many factors that cause bad breath. These are as follows:
Foods: Food residues accumulating between teeth can increase bacteria and cause bad odor.
Tobacco products: Smoking causes unpleasant breath.
Inadequate dental care: In individuals who do not brush and floss regularly, food particles stay in the mouth and cause odor.
Dry mouth: Saliva cleans the particles that cause bad odor and prevents bad breath. Therefore, dry mouth can cause odor.
Medications: Some medications can cause odor because they cause dry mouth.
Infections in the mouth: Wounds in the mouth after oral and maxillofacial surgery such as tooth extraction can cause bad odor.
Nose and throat diseases: Sinus infections, post-nasal drip and throat infections cause odor.
Other medical reasons: Gastric problems such as gastroesophageal reflux disease can cause odor.
What You Can Do to Prevent Bad Breath Problem
Bad breath can be eliminated with simple methods that you can apply daily. However, persistent bad breath may indicate the presence of a serious problem. In this case, a dentist should be consulted.
Use Cinnamon
You can use cinnamon in your drinks and suitable foods. Because cinnamon is an important weapon in the fight against oral bacteria.
Reduce Your Sugar Consumption
All prepared foods sweetened with white flour, white sugar, glucose / fructose syrup increase bacteria in the mouth. Because bacteria multiply quickly and easily by using such sugars. Simple sugars (as with all sugary snack foods) cause dental caries and impair oral health. Therefore, you should reduce your intake of simple sugars.
Protect Your Teeth and Gums
Tooth decay and gingivitis are important factors that cause bad breath. Therefore, it is very important to protect your teeth and gums. Therefore, you can prevent with regular dental examinations.
For More Water
Drinking water fights bad breath by preventing your tongue from drying out. At the same time, water ensures that bacteria are removed from the mouth.
Chew Gum
Saliva is the most powerful way to fight bad breath. There are powerful enzymes in the saliva that will dislodge the food particles and send them to the stomach, and powerful bactericidal antibiotics.
Chewing sugar-free gum increases saliva production. In this way, it helps to clean the mouth. But mints and sweet gum usually don't work and make the situation worse. Therefore, chewing sugar-free gum helps.
Don't Sleep With Your Nose Bunged Up
Airway disorders such as sinusitis and other conditions that cause nasal congestion cause mouth breathing at night. This causes the mouth to dry and bacteria to grow. Therefore, you should not sleep with a stuffy nose.
Chew Your Food Well
By chewing the bites well, you ensure that the food mixes well with the saliva. In this way, the possibility of leaving a piece of food in the mouth is also reduced. Therefore, the chewing movement helps more bacteria to break away and go to the stomach.
Use Dental Floss
Thanks to dental floss, it is possible to clean bacteria and food residues in places where the brush cannot reach. Particularly, food residues accumulating in narrow areas between tooth bodies cause rapid bacterial growth. Therefore, bad breath can be prevented by cleaning the bacteria.
Do not smoke
Smoking causes dry mouth. It also prepares the ground for gum diseases. Therefore, smoking should be stopped in order to prevent bad breath.